TEGNA Stock Dips After Apollo Offer Revealed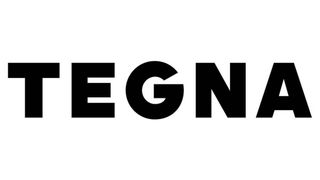 Tegna shares fell as much as 7% Wednesday after it was revealed that it received a buyout offer from private equity giant Apollo Global Management in February, an advance it rebuffed but which could put the broadcast station group in play.
Tegna said Wednesday in a brief statement that Apollo had approached the company in late February about buying it, but without offering a specific price. In June the private equity giant proposed combining Tegna with Cox broadcast assets it was in the process of buying at the time in a "transaction that would not have constituted a change of control of Tegna," the broadcaster said in a statement. Tegna said it would have no further comment on the disclosure.
The disclosure confirmed an Aug. 16 Wall Street Journal story that said Apollo had approached the broadcaster.
Apollo was unavailable for comment.
Tegna shares were down about 7% to $14.49 each in early trading Wednesday, but improved slightly to close at $14.77 each (down 4.9%).
The Cox deal added 14 stations to Apollo's portfolio, and the private equity giant was said to be close to a deal to acquire Northwest Broadcasting, a Michigan-based owner of about 20 TV stations in the Pacific Northwest. While Apollo was expected to be a bidder for the 21 TV stations that Nexstar Media Group divested as part of its Tribune Media purchase, those properties were sold in two separate deals to E.W. Scripps and Tegna.Tegna, with about 51 TV stations covering 35% of the country's TV homes would make Apollo an instant player in the national broadcast market.
In a research note, Wolf Research managing director Marci Ryvicker estimated that there is a 55% probability that Tegna is sold at a price of about $21 per share (a 35% premium to its Aug. 20 closing price), leaving a 45% chance that "something else happens."
While the news came as investment banker Standard General divulged that it has raised its stake in Tegna to 9.2% (making it Tegna's largest individual shareholder) Ryvicker believes the broadcaster is an attractive take-out target for Apollo because it has no controlling shareholder or dual class of stock and its stations fit well with the former Cox stations. But, she added, Apollo better hurry.
"By waiting, Apollo runs the risk of potentially transacting a deal under a Democrat-led FCC, which could try to eliminate the UHF discount," Ryvicker wrote. "Tegna continues to buy anything and everything it can to stave off M&A (our view) [and] 3) Wall Street has fallen out of love with broadcast (today) due to concerns re: retrans, core advertising & recession."
The smarter way to stay on top of the multichannel video marketplace. Sign up below.
Thank you for signing up to Multichannel News. You will receive a verification email shortly.
There was a problem. Please refresh the page and try again.