Tech Stocks Battered Again in Market Plunge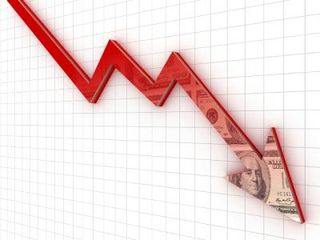 Tech stocks got hammered in another challenging trading day, with the Dow Jones Industrial Average sinking more than 550 points as investors continued to worry about trade issues.
Friday's dismal showing -- the Dow closed at 24,388.55, down 558.72 points -- brought the index down 4.5% for the week. Coupled with a 4.6% weekly loss for the S&P 500 Index and a 4.9% weekly decline for the NASDAQ, the indexes are on track for their worst December start since 2008, according to the Wall Street Journal.
Of the so-called FAANG stocks, Netflix was hit hardest, falling 6.3% ($17.74 each) to $265.14 per share. Next was Amazon -- down 4.1% to $1,629.13, followed by Apple (off 3.6% to $168.38 per share); Google (down 3% to $1,036.58 each) and Facebook (down 1.6% to $137.42 per share). So far this month, Netflix stock is down 8.7%, Apple is down 8.9%, Amazon is down 8.1%, Google is down 6.3% and Facebook fared the best, losing just 2.6% of its value over the period.
Related: Tech Stocks Battered, Cable Mixed in Market Meltdown
Cable stocks were relatively stable, with a few exceptions. On the distribution side, Charter Communications fell the most, down 3.4% ($11.08 per share) to $315.70 each. The rest of the sector kept their losses in the 1% range -- Comcast declined 1.2% to $37.41 on Dec. 7, while Cable One dipped just under 1% to $870.30 and Altice USA dipped 0.7% to $18.24 per share.
Programmers fared about the same -- Disney led losers with a 2.1% decline to close at $11.08 each, but the rest of the sector was down less than 1% for the day.
On the satellite side, Dish Network slipped just 8 cents each (0.25%) to $31.92 per share, while AT&T shed 1.3% (39 cents) to close at $30.14 each.
The smarter way to stay on top of the multichannel video marketplace. Sign up below.