T-Mobile Releases Q2 results, Reschedules Conference Call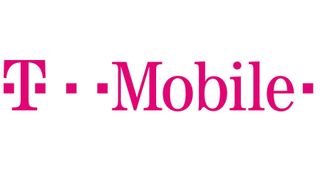 T-Mobile USA released its second quarter financial results at around 4 p.m. on Thursday as promised, but failed to hold a planned conference call with analysts that many hoped would include the announcement of its pending $26.5 billion merger with No. 4 wireless carrier Sprint. Instead, investors will have to wait, as reports said the U.S. Dept. of Justice was talking with several state attorneys general to sign off on a deal that would join the two wireless giants.
Sprint and T-Mobile were said to be close to obtaining that approval, as reports said earlier Thursday that the companies and government regulators agreed on a plan that would make Dish Network a fourth national wireless competitor. According to those reports, Dish would pay $1.4 billion to buy Sprint's Boost Mobile prepaid wireless business and shell out another $3.6 billion three years later to buy a swath of 800 Megahertz wireless spectrum.
The news sent Dish stock into a tailspin early Thursday -- it dipped as much as 6.2% earlier in the day before closing at $39.17 per share, down 5.8%, or $2.39 each. Sprint shares closed down almost 3% to $7.44 each, while T-Mobile stock was down about 1% to $79.91 each.
In June, attorneys general from nine states and the District of Columbia filed a lawsuit to block the Sprint-T-Mobile merger, claiming it would result in higher prices for cellular phone service.
According to a report in the Wall Street Journal, the Dept. of Justice was meeting with several of those AGs to gain their support for the merger.
T-Mobile said earlier Thursday it would push up the release of Q2 earnings from 9 a.m to 4:01 p.m., and hold a conference call at 4:30. That helped fuel some speculation that a Sprint deal would be announced. But that didn't come. T-Mobile didn't say when it would reschedule the conference call, but some reports said they expect the Justice Dept. to announce its approval of the deal by Friday.
[embed]https://twitter.com/CGasparino/status/1154468795466960896[/embed]
T-Mobile reported (opens in new tab) 1.8 million net subscriber additions in the second quarter, up 11% from the prior year, while total revenue rose 4% to $11 billion and net income rose 20% to $939 million, or $1.09 per share. Cash flow rose 7% in the period to $3.5 billion, the company said.
The smarter way to stay on top of the multichannel video marketplace. Sign up below.