T-Mobile Pays $40M For Fake Rural Ringtones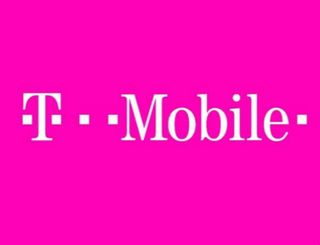 T-Mobile has paid $40 million to settle FCC allegations the company inserted false ringtones into hundreds of millions of rural calls to make it appear they had been completed when they had not.
The FCC's Enforcement Bureau concluded the company had violated the law by not correcting problems with rural call completion and by inserting the ringtones to cover that faliure.
According to the consent decree, released Monday (April 16), T-Mobile admitted to inserting the tones and conceded that it violated FCC prohibitions on doing so.
The settlement means the FCC won't hold a hearing on T-Mobile's fitness to own FCC licenses. T-Mobile was the biggest winner in the broadcast incentive auction, bidding $8 billion for 1,525 licenses.
"It is a basic tenet of the nation's phone system that calls be completed to the called party, without a reduction in the call quality—even when the calls pass through intermediate providers," said FCC Chairman Ajit Pai. "The FCC is committed to ensuring that phone calls to all Americans, including rural Americans, go through."
"The FCC's Enforcement Bureau opened an investigation following rural carrier and consumer complaints that T-Mobile callers were unable to reach consumers served by three rural carriers in Wisconsin," the FCC said Monday (April 16)." Although T-Mobile reported to the FCC that the problems had been "resolved," the Commission continued to receive complaints that calls were failing. In addition, call completion complaints filed directly with T-Mobile showed patterns of problems with call delivery to consumers in at least seven other rural areas.
The investigation also revealed T-Mobile's practice of injecting false ring tones into certain calls. T-Mobile reported that it had done so on hundreds of millions of calls and admitted that its actions violated the Commission's prohibition of injecting false ring tones on any calls.
The hefty find and admission of violating FCC rules was not sufficient for Democrat Mignon Clyburn, who said Pai "missed an opportunity to protect consumers and betrayed his own self-professed values when it comes to process."
She cited the calls to loved ones or doctors or childcare providers that simulated an unanswered rings and called the fine too little and misplaced, going entirely to the U.S. Treasury rather than to consumers in the form of refunds or discounts, or a requirement of notifying affected callers.
On the process front, she took issue with it being released by the Enforcement Bureau rather than voted on by the full commission.
"This settlement should have been a bipartisan action on a bipartisan issue—rural call completion—that has plagued the entire industry for years," she said. "Unfortunately, in this case, the punishment does not fit the violation, the process was flawed, and consumers were not made whole."
The smarter way to stay on top of the multichannel video marketplace. Sign up below.
Thank you for signing up to Multichannel News. You will receive a verification email shortly.
There was a problem. Please refresh the page and try again.