Survey: Fox Dominates Right-Leaning News Bubble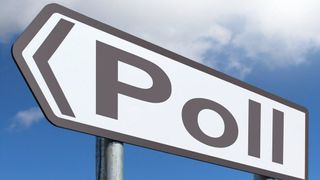 Fox News dominates among Republican and Republican-leaning viewers who get their political news only from outlets with like-minded audiences, while Democrats and leaners name multiple like-minded networks.
That is according to the latest snapshot from a Pew Research Center report on media and the 2020 election. It is based on a survey of 12,043 U.S. adults, all members of Pew's American Trends Panel. The survey was conducted Oct. 29-Nov. 11, 2019.
Among news consumers who get their news exclusively from outlets with like-minded viewers, Fox news claims 70% of that audience. For Democrat and left-leaning political consumers, CNN is the top outlet, but with only 21%, followed by NPR with 18% and the New York Times with 9%.
The Republicans in that "news bubble" as Pew calls that like-minded viewership cohort, 60% say they rely on their main source "far more" than other like-minded sources, while for Democrats only 30% said that about their main source.
Pew found that Democrats in a left-leaning bubble tend to be younger, well educated and less religiously observant, while right-leaning, attend to be less educated, older and religiously observant.
The smarter way to stay on top of the multichannel video marketplace. Sign up below.
Thank you for signing up to Multichannel News. You will receive a verification email shortly.
There was a problem. Please refresh the page and try again.