Sky 'Welcomes' Comcast Bid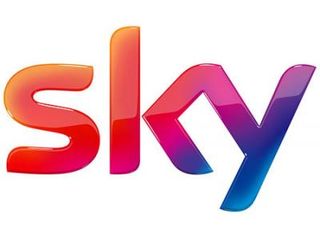 The committee of independent directors of UK satellite company Sky said they have withdrawn their recommendation of an earlier takeover offer from 21 Century Fox in light of a larger, formal bid from Comcast, setting the stage for what could be a bidding war for the British company.
Comcast, which made public its intention to bid for Sky in February, formalized that offer on Wednesday. In a statement issued shortly after, the Independent Committee for the satellite giant said it "welcomes" the larger Comcast bid.
"As a result of the announcement of this higher cash offer, the Independent Committee is withdrawing its recommendation of the offer announced by 21CF on 15 December 2016 ("21CF Offer") and is now terminating the Co-operation Agreement entered into with 21CF on the same date," the committee said in its statement.
Fox said in a statement that it is committed to its Sky bid and is "currently considering its options."
In formalizing its offer, Comcast has set the stage for a battle with Fox and Disney, which in December agreed to purchase certain Fox assets, including its stake in Sky, for $66.1 billion. Disney chairman and CEO Bob Iger has called the Sky asset a "jewel" in the Fox deal and with the Comcast bid, will have to decide whether it wants to get involved in a bidding war with Comcast.
The all-cash Comcast bid values Sky at £12.50 ($17.45) per share, ahead of Fox's current £10.50 ($14.65) offer for the unit. According to reports, some analysts believe Sky could attract a price as high as £15 ($21) per share.
Fox already owns 39% of Sky, and Disney has said it would purchase its Sky News division outright to alleviate regulator concerns that the deal would place too much power in the hands of Fox's ruling Murdoch family.
Comcast's Sky play has raised some questions about the motivation for the deal. Some investors have worried it is an indication that Comcast has lost faith in its core U.S. distribution business, and have driven the stock down about 15.7% since its Sky intentions were first announced.
On a conference call with analysts to discuss first quarter results, Comcast chairman and CEO Brian Roberts said those fears are unwarranted.
"We love our core businesses," Roberts said on the conference call. "Anybody who's viewing this as some diversion from that is not reading us properly. We didn't choose to put Sky in play, or any other asset in play. That event happened around us. And the question is, do we take a look at it and engage?"
Comcast stock was up nearly 4% ($1.27 each) to $34.62 per share in early trading Wednesday.
Roberts also addressed concerns that the U.K. pay TV market is headed for the same declines the U.S. market is experiencing.
"They're very different markets," Roberts said on the conference call, adding that Sky has programming and content creation businesses and offers its own broadband service in the U.K. and plans to offer it in Italy soon. "We are impressed with the content momentum in the business, the ability to have a content and distribution company that looks very similar to Comcast/NBC Universal."
Sky's independent committee said certain provisions of the Co-operation agreement will no longer apply – mainly the provision that Fox pay a £200 million break-up fee should their deal not come to fruition. But other provisions of the agreement remain intact, including the Fox offer cannot close without the approval of at least a majority of independent Sky shareholders and that Fox will continue to be bound by the standstill provisions agreed to in the Co-operation Agreement.
"At this time, the Independent Committee notes that both offers are subject to pre-conditions and neither offer is currently capable of being put to shareholders," the Committee said in its statement. "The Independent Committee intends to co-operate fully with both parties to secure the relevant approvals in order to satisfy the pre-conditions for both offers. Until the relevant pre-conditions are satisfied, Sky shareholders are advised to take no action. A further announcement will be made in due course."
The smarter way to stay on top of the multichannel video marketplace. Sign up below.