Showtime Networks Names Townsend EVP, CFO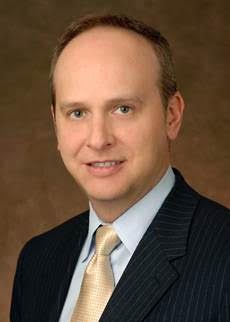 Showtime Networks said it has named Adam Townsend EVP and chief financial officer, taking the spot vacated by Christina Spade, who was earlier named EVP and CFO of parent CBS Corp.
In his new role Townsend will be responsible for all financial matters relating to Showtime Networks' businesses, including oversight of finance, strategy and information systems for the network's divisions, including budgeting, planning, forecasting and accounting of all the business segments within SNI. Townsend will also serve as one of SNI's primary liaisons to CBS.
"As the media landscape continues to evolve, we are very fortunate to have a strategic and results-driven executive like Adam join our senior management team," said Showtime Networks chairman and CEO David Nevins in a statement. "With his extensive financial experience and deep knowledge and understanding of our industry – not to mention his impressive leadership and collaborative nature that I have come to know over the years – I am confident he will excel as our CFO and be an incredible asset to the future of our company."
Townsend joined CBS in July 2008 as EVP, Investor Relations and was responsible for overseeing the Company's daily outreach to the investment community and analyzing its competitive positioning. Townsend also created and led the company's investor communication strategy for the IPO of its Outdoor business and the recent split-off of CBS Radio through a transaction with Entercom. In January 2016, he was promoted to EVP, Corporate Finance and Investor Relations at CBS, which expanded his responsibilities to include oversight of the company's Treasury functions. He also served as a member of the Investment Committee for CBS Defined Contribution Plans.
Before joining CBS, Townsend served as Managing Director of Investor Relations and Corporate Strategy for the E*TRADE Financial Corporation. He also served as a Vice President in Equity Research at Hambrecht & Quist and JP Morgan from 1999-2002 in the firm's Financial Institutions Group. Prior to JP Morgan, Townsend held various positions at Franklin Templeton Investments in the areas of equity research, marketing research and broker service operations.
The smarter way to stay on top of the multichannel video marketplace. Sign up below.
Thank you for signing up to Multichannel News. You will receive a verification email shortly.
There was a problem. Please refresh the page and try again.