Scripps: Cordillera Buy is Just the Beginning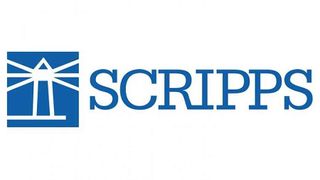 E.W. Scripps CEO Adam Symson, on a conference call to announce its $521 million purchase of 15 stations in 10 markets from Cordillera Communications, said the broadcaster still has room for more, urging potential station targets to keep the station owner in mind when putting their systems on the block.
"We continue to have the capability for a transformational acquisition, and we intend to aggressively pursue the opportunity," Symson said on a call with analysts to discuss the Cordillera deal. "We encourage you still, not to count out Scripps as a buyer."
There are plenty of opportunities to expand its footprint -- Cox Enterprises said in July it was exploring strategic options, including possibly selling its 14 stations. And in August, Tribune Media abandoned its merger with Sinclair Broadcast Group.
Related: Kagan: TV Spins Dominate Deal Market
Cordillera mainly operates in smaller communities -- its biggest markets are Lexington, Ky.; Corpus Christi, Texas; Colorado Springs, Colo.; and Lafayette, La. -- and has its largest presence in Montana with five stations in Missoula, Billings, Butte-Bozeman, Great Falls and Helena.
"Montana is becoming a very meaningful state in political spend," Scripps Local Media president Brian Lawlor said on the call, adding that while they aren't huge, the Cordillera stations are No. 1 in all five markets. "They're getting more than significant revenue from Montana," he said.
Cordillera has been aggressive on the retrans front in the past -- its Corpus Christi stations were dark to Time Warner Cable subscribers for about five months in 2012, and it has had much shorter disputes with Dish Network and DirecTV in 2015.
Symson wouldn't say what the retrans impact of the deal would be, but added that there is a "a little retrans opportunity here."
In the second quarter, Scripps reported a 12% increase in retrans revenue to $74 million. Cordillera is privately held.
The deal will beef up Scripps total number of stations to 51 in 36 markets, covering 21% of U.S. television households. The deal is expected to close in the first quarter of 2019. Methuselah Advisors acted as financial advisor and Cooley LLP acted as legal advisor to Cordillera Communications. BakerHostetler acted as legal advisor for Scripps.
Symson has been on a "buy-sell-swap" strategy to help beef up Scripps portfolio over the past year, and the purchase of Cordillera's 15 stations will go a long way towards that. In August, Scripps paid $55 million for two ABC affiliates owned by Raycom in Florida,and has sold off its radio stations to focus more on its core TV business.
"Investment in the television business is a value creator, and we're working to seize opportunity by pursuing deals that both lift our operating performance and add to our scale," Symson said.
The smarter way to stay on top of the multichannel video marketplace. Sign up below.
Thank you for signing up to Multichannel News. You will receive a verification email shortly.
There was a problem. Please refresh the page and try again.