Scripps Closes Cordillera Stations Deal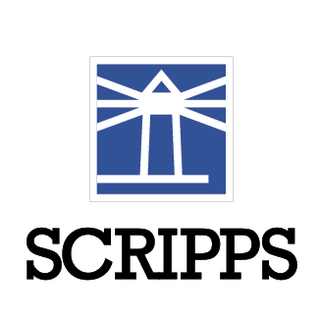 E.W. Scripps said it has completed the purchase of 15 TV stations in 10 markets from Cordillera Communications for $521 million.
Scripps first announced the deal in October. The purchase gives Scripps 52 stations in 36 markets, reaching about 21% of U.S. TV households.
The stations are:
WLEX, the NBC affiliate in Lexington, Kentucky
KOAA, the NBC affiliate in Colorado Springs, Colorado
KATC, the ABC affiliate in Lafayette, Louisiana
KSBY, the NBC affiliate in Santa Barbara-San Luis Obispo, California
KRIS, the NBC affiliate, and KAJA, a Telemundo affiliate, in Corpus Christi, Texas
KPAX and KAJJ, the CBS affiliates in Missoula, Montana
KTVQ, the CBS affiliate in Billings, Montana
KXLF and KBZK, the CBS affiliates in Butte-Bozeman, Montana
KRTV, the CBS affiliate, and KTGF, the NBC affiliate, in Great Falls, Montana
KTVH, the NBC affiliate, and KXLH, the CBS affiliate, in Helena, Montana
Related: Scripps: Cordillera Buy is Just the Beginning
"This acquisition furthers Scripps' strategies to increase the financial durability and operating performance of our broadcast portfolio," said Scripps president of Local Media Brian Lawlor in a press release. "We welcome these stations' employees to the Scripps team and look forward to working together to continue our strong commitment to journalism and serving local communities."
Scripps also emerged as one of the buyers of Nexstar-Tribune stations being divested as part of that deal. In March, Scripps said it would purchase eight stations in seven markets from Nexstar-Tribune for $580 million, bringing its total number of stations to 60 in 42 markets, covering about 30% of U.S. TV households. That deal is contingent on the Nexstar-Tribune merger closing.
The smarter way to stay on top of the multichannel video marketplace. Sign up below.