Reports: Fox Adding Ammo in Sky Battle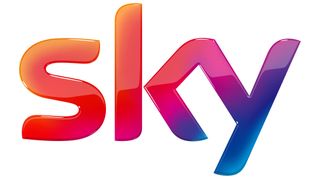 Comcast, already in a heated battle with Disney for certain 21 Century Fox assets, is facing another potential skirmish overseas, as Fox is reportedly preparing a $33 billion offer for U.K. satellite giant Sky.
Fox already has an offer on the table to purchase the 61% of Sky it doesn't already own for about $14 billion, a deal that was bested by Comcast's $31 billion April offer for the whole company. Now, according to a report in the Financial Times, Fox is readying a larger bid that would value the British satellite giant at $33 billion.
Fox declined comment.
News of the possible Sky bid comes as reports surfaced that Comcast was lining up potential buyers of Fox's regional sports networks in an effort to step up its separate offer for Fox assets currently pledged to Disney. Comcast made a formal $65 billion all-cash bid for Fox's cable channels FX, FXX and National Geographic, its 20 Century Fox studios, and other interests in June to better an earlier Disney deal, Disney countered with a cash and stock offer valued at about $71 billion.
Related: Disney Sweetens Fox Offer
That Disney deal was approved by the U.S. Dept. of Justice on June 27, under the condition that Disney divest of Fox's regional sports networks within 30 days after the deal close. Disney and Fox shareholders are scheduled to vote on the deal in a special shareholders meeting slated for July 27.
Comcast is expected to make a counter offer before July 27, and according to Reuters has been lining up potential buyers of the sports assets. Reuters said Comcast has been talking to private equity firms Blackstone Group and Apollo Global Management as possible suitors. Other telecom companies also could be potentially interested.
Related: Disney Pledge to Buy Sky's News Unit Clears Path for Fox Consolidation
Fox had agreed to purchase the rest of Sky back in 2016, but has run into difficulties in getting the deal approved by U.K. regulators. But after pledging to spin off Sky News to Disney, the deal is expected to receive approval later this week. Once that approval is in hand, Fox is expected to increase its offer for the satellite company.
Related: Comcast-Fox Deal Would Dramatically Increase Leverage
Whether Comcast would counter with a higher offer, especially if it is planning to increase its bid for the other Fox assets, is becoming increasingly murky. Comcast already would be saddled with $170 billion in debt – making it the second most highly leveraged company behind AT&T – with its $65 billion bid for Fox. Upping the ante will only make the leverage numbers worse.
The smarter way to stay on top of the multichannel video marketplace. Sign up below.