Public Knowledge Wants New FTC Investigation of Facebook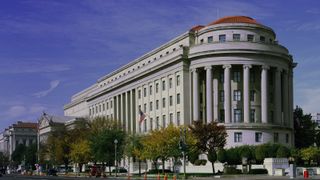 Public Knowledge has called on the Federal Trade Commission to open an investigation into a The New York Times report that Facebook shared user info with device makers, allowing Amazon and Apple to access data from users who expressly denied permission to share info with third parties.

Facebook has said it was only allowing controlled access to information that allowed device makers to extend the Facebook experience to their devices.

The FTC is already investigating Facebook over Cambridge Analytica's sharing of Facebook user information.

"For months now, we've been talking as a nation about so-called 'friends' permission' (when an app user's contacts' or friends' data are delivered to the app developer without the friends' consent)," said Allie Bohm, policy counsel at Public Knowledge. "In the wake of the Cambridge Analytica data scandal, Facebook promised that it had ended the company's 'friends' permission' feature in 2014 and argued that another Cambridge Analytica scenario simply could not occur today," said Allie Bohm, policy counsel at Public Knowledge.

"The news that Facebook, in fact, continued to share users' friends' data -- often without permission and even when the friends had expressly barred such sharing -- with 60 device makers until April of this year belies Facebook's assertion," said Bohm. "The FTC should investigate whether Facebook violated its 2011 consent decree, in which Facebook committed to obtain users' express affirmative consent before overriding their privacy preferences.

Sen Mark Warner (D-Va.), co-founder of the Senate Cybersecurity Caucus, had no immediate comment but a staffer said to expect him to weigh in at a planned cybersecurity-related event Tuesday (June 5).
The smarter way to stay on top of the multichannel video marketplace. Sign up below.
Thank you for signing up to Multichannel News. You will receive a verification email shortly.
There was a problem. Please refresh the page and try again.