Pai Proposes Text Spoofing Rules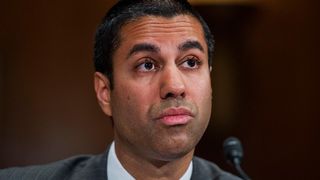 FCC Chairman Ajit Pai has proposed rules banning caller ID spoofing of text messages and international calls.

The rules implement the RAY BAUM'S Act legislation, which included the Truth in Caller ID Act language extending robocall scams to robotexts and international calls.

The rules will up for a vote at the FCC's August meeting.

"Scammers often robocall us from overseas, and when they do, they typically spoof their numbers to try and trick consumers," said Pai in a statement. "Call center fraudsters often pretend to be calling from trusted organizations and use pressure tactics to steal from Americans. We must attack this problem with every tool we have. With these new rules, we'll close the loopholes that hamstring law enforcement when they try to pursue international scammers and scammers using text messaging."

The rules "would ensure that the agency is able to bring enforcement actions against bad actors who spoof text messages and those who seek out victims in this country from overseas," as a bunch of state attorneys general had requested.

The move is just the latest in the FCC's, and Pai's, efforts to crack down on robocalls, including allowing carriers to block malicious calls before they get to the recipient, and effectively a mandate to make that service free.

The smarter way to stay on top of the multichannel video marketplace. Sign up below.
Thank you for signing up to Multichannel News. You will receive a verification email shortly.
There was a problem. Please refresh the page and try again.