Oath Puts Ad Target on Verizon's FiOS TV Footprint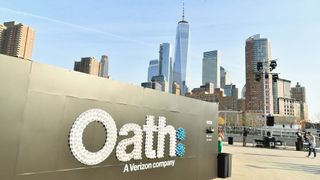 Oath, the Verizon unit that contains Yahoo and AOL, said it has applied greater focus on delivering addressable, targeted advertising to the Fios TV footprint.
That move follows a decision to shut down ONE TV, a programmatic TV offering that originated with AOL and tied in AOL's 2013 acquisition of Adap.tv.
AOL Becomes 'ONE' With Programmatic Advertising
"The Fios household addressable offering represents what we believe to be the future of television," Brett Hurwitz, business lead, advanced TV at Oath, said. "Today's TV's ecosystem is changing and the pace of that change is only going to accelerate."
While digital programmatic advertising has added targeting and accountability, bringing that model will have a greater impact, he said.
RELATED: Oath Announces 10 New Video Series at NewFront
He said One TV was a "great product" for the clients that used it (they could essentially self-serve and buy against their targets online), but said it likewise made sense to shift more focus to Fios's TV footprint of about 4.6 million homes as the future of TV moves from a model of one to many, to one-to-one.
The Fios TV addressable offering was launched in the fall of 2016 and initially ran in parallel with One TV (Oath has retained the intellectual property for One TV and could still use it for future endeavors).
Hurwitz said the move also makes sense as advertisers use a portion of their linear TV budget to buy household addressable campaigns and use that data for their larger linear TV ad buying spend.
There's a logical progression with household addressable approaches that allow marketers to use that same targeting data and measurement data for their OTT-connected campaigns and for the results of TV-based campaigns to complement and fuel their "lower funnel" digital activity.
Hurwitz also stressed that this isn't about selling remnant inventory, but focused on premium properties offered on Fios TV that have been enabled for this level of sophisticated household addressability.
"The exciting thing for us is this change in television is really here," he said.
The smarter way to stay on top of the multichannel video marketplace. Sign up below.