NCTA Message to FCC: Leased Access Has to Go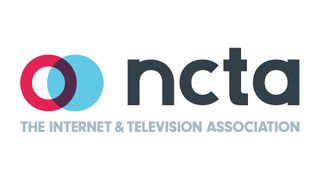 Cable operators made their case this week for why their leased access obligations are no longer necessary, if they ever were, and should be scrapped.  
Cable operators are required under FCC rules to make some channel capacity available to third-party programmers at regulated rates. The FCC recently voted to revamp the leased access rules along the lines recommended by NCTA and other operators. Those recommendations included eliminating the requirement that cable operators provide channels for part-time leased access, extending the rule that small systems only have to respond to "bona fide" requests for time (as opposed to requests for information) to all systems, and extending the time frame for responding to such requests from 15 calendar days to 30 calendar days and from 30 to 45 days for smaller systems. 
The FCC also asked in a Further Notice of Proposed Rulemaking (FNPRM) for input on whether the rules should stay on the books in any form or were no longer a defensible impingement on MVPDs' editorial control over their service, requiring them to carry content they would not choose otherwise, and that hurts their business. 
Related: ACA Connects Seeks More Leased Access Relief 
NCTA made its position clear: Time for the rules to go. "In light of the changes to the video marketplace, the statutory leased access requirements and the Commission's implementing rules can no longer withstand First Amendment scrutiny," NCTA said, summing up its argument thusly: 
"Today, consumers have access to innumerable sources of video programming, and content providers can distribute their content over an incredibly wide variety of platforms. The leased access regime is simply not needed—if it ever was—to promote competition and diversity in the marketplace. The marketplace has achieved those goals on its own. In addition, the remaining—and unnecessary—full-time leased access requirements impose real and significant burdens on cable operators' speech, resources, and competitive position." 
NCTA used over-the-top video to argue the issues of both competition and access.  
There are no access requirements on over-the-top video distributors like Netflix or Amazon Prime, for example, which goes to NCTA's argument about competitive position (and points out to the FCC are the top two subscription video services).  
But NCTA also pointed out in arguing for why the rules are no longer needed, that independent video producers have a host of online outlets including YouTube, Metacafe, Dailymotion, Vimeo, Veoh, Facebook Live, Periscope and Twitch. 
The cable trade group said the leased access rules are unconstitutional any way you look at them, at least in terms of the ways courts view regulations on speech, which is either applying strict or intermediate scrutiny. 
One problem with jettisoning the rules is they are in statute. But NCTA suggests it can still be done.  
"Although the Commission cannot eliminate the leased access statutory requirements, it can—and must—implement the statute in a way that minimizes the First Amendment burdens imposed on cable operators," he said.  
Another question the FCC asked was whether and how it should adjust leased access rate regs. NCTA said scrap that too. "[T]he commission should consider eliminating its current rate formula and allowing leased access rates to be determined through negotiations between operators and potential lessees." 
The smarter way to stay on top of the multichannel video marketplace. Sign up below.
Thank you for signing up to Multichannel News. You will receive a verification email shortly.
There was a problem. Please refresh the page and try again.