NCTA: LFA's Franchise Fee Decision Stay Request Fails on All Counts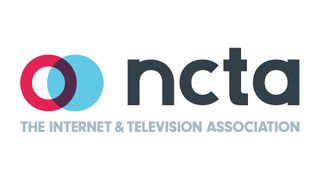 Cable operators have told the FCC that state and local regulators have not made a case for staying the FCC's decision that in-kind considerations in franchise agreements count toward the statutory on such fees.
The National League of Cities, United States Conference of Mayors, the National Association of Regional Councils, the National Association of Towns and Townships, and the National Association of Telecommunications Officers and Advisors asked the FCC to stay its Aug. 1 decision that any in-kind services or equipment local cable franchising authorities (LFAs) require cable operators to provide count toward the FCC's 5% (of cable revenues) cap on franchise fees charged by the LFAs.
There is an exception from the in-kind counting for some, but not all, capital costs of providing public, educational and government (PEG) channels, whose public interest value the FCC said it continues to recognize.
FCC chair Ajit Pai said counting in-kind "exactions" from LFAs was necessary "to prevent local authorities from unlawfully evading the 5% statutory cap on franchise fees" via those non-monetary conditions.
In its opposition to the cities' request for a stay, NCTA-The Internet & Television Association told the FCC that the cities' challenge failed the four tests for granting a stay.
It said they had not shown a likelihood on 1) succeeding on the merits or to make a convincing case the FCC was arbitrary and capricious or that its ruling was unconstitutional; 2) had not shown the LFAs would suffer irreparable harm absent a stay, since they could recover the lost fees if they won; 3) or that a stay would be in the public interest (NCTA says the LFAs "conflate their own interests in maximizing municipal budget revenues with the broader public interest); 4) and did not show that NCTA's members would not be harmed by the stay--NCTA says its members arguably could not recover the added revenue they would be forking over in in-kind contributions not counting toward the cap.
The smarter way to stay on top of the multichannel video marketplace. Sign up below.
Thank you for signing up to Multichannel News. You will receive a verification email shortly.
There was a problem. Please refresh the page and try again.