MobiTV Makes Inca Transcoder Part of 'Connect' IPTV Solution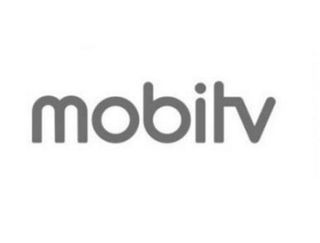 MobiTV has partnered with WISI Group to make the latter's Inca 3840 Adaptive Bitrate Transcoder an available option for the former's IP video solution.
Emeryville, Calif.-based MobiTV provides cable operators with an end-to-end IP-based video solution that lets them ditch set-top boxes and truck roles, at least for TV services.
The Inca 3840 ABR transcoder converts video sources into frame-aligned, multi-bitrate MPEG-4 video output. The MobiTV Connect platform, which is currently deployed with more than 90 cable operators, will ingest frame-aligned outputs from the Inca transcoder and output HLS/Dash streams to consumers.
"The pricing of the 3840ABR has been designed to provide operators with a market-leading cost per stream to help with the move to ABR delivery," a MobiTV spokesperson told MCN.
Related: MobiTV Adds $50M Funding Round
"MobiTV is excited to formalize our partnership with WISI," explained Bill Routt, COO and president at MobiTV. "We are always looking to provide our customers with industry-leading and cost-effective options when it comes to multi-screen encoding like the 3840ABR."
Added Robert Bell, CEO of WISI America (formally Inca Networks): "We are happy to see how the 3840ABR has been embraced by customers worldwide since launch. The 3840ABR is a revolutionary 1RU option for multi-profile transcoding. It is designed to consume as little power as possible while maintaining consistent density and performance. Having this powerful platform available for MOBITV customers is the natural next step."
The smarter way to stay on top of the multichannel video marketplace. Sign up below.
Thank you for signing up to Multichannel News. You will receive a verification email shortly.
There was a problem. Please refresh the page and try again.