Man Who Made Bomb Threat Against FCC Pleads Guilty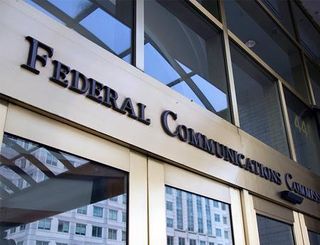 According to FCC chair Ajit Pai, the man who called in a bomb threat to the FCC during the December 2017 meeting has plead guilty.
That threat delayed the FCC's vote to repeal the 2015 Open Internet order by adopting the deregulatory Restoring Internet Freedom order.
Related: Pai Hails Guilty Plea Over Threats to His Family
Pai said that Tyler Barriss had plead guilty in the U.S. District Court for the District of Kansas (Pai's home state) to making the threat.
"I am deeply grateful to the U.S. Department of Justice, the FBI, local law enforcement, and FCC security officials for their efforts in prosecuting this case and protecting this agency," he said. "We will continue working to carry out the mission of the FCC."
Pai was heavily criticized for his his advocacy for repealing the rules against blocking, throttling and paid prioritization, but that morphed into more threatening pushback.
The FCC chairman was the subject of racist comments, death threats and other invective from online trolls, and was even accused of choking, strangling and killing the open internet by more mainstream activist groups and passionate Hill Democrats, some of whom also branded Pai and fellow Republicans' actions "un-American."
There were also protests outside Pai's house, including ones targeting his children, during the run-up to the Dec. 14 vote, where a bomb threat briefly cleared the FCC meeting room.

The smarter way to stay on top of the multichannel video marketplace. Sign up below.
Thank you for signing up to Multichannel News. You will receive a verification email shortly.
There was a problem. Please refresh the page and try again.