Malone Retires from Charter Communications Board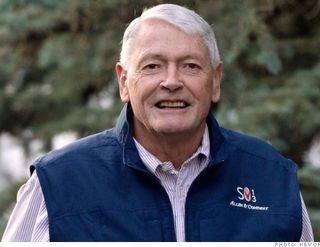 Charter Communications said cable legend and major shareholder John Malone has retired from its board of directors, but will remain as a director emeritus of the cable giant.
Malone helped spur Charter's pursuit of Time Warner Cable after his Liberty Media purchased a 27% stake in the cable giant in 2013. Charter completed its merger with Time Warner Cable in 2016.
According to a statement, Malone decided to step down from the Charter board to cut down on travel and to focus his attention on fewer board positons. Last week the cable legend also said he would step down from the board of Lions Gate Entertainment.
As director emeritus, Malone will still attend board meetings, and provide advice and support to the company, but will no longer have a vote on matters presented to the board. Malone's board seat will be filled by Sirius XM CEO James Meyer. Malone also is a major shareholder of Sirius XM.
"The Board and I appreciate John's service to Charter and will continue to benefit from his counsel as a director emeritus," said in a statement. "Jim Meyer's broad experience, including at Sirius XM, will benefit the Charter board of directors and I look forward to serving with him. With the addition of Jim and the continued participation of John, I am confident that the Charter board of directors will continue to provide the leadership and oversight to ensure that Charter's future remains bright."
Malone served on the Board as a designee of
"I remain heavily invested in Charter, both financially and emotionally, and am excited about its prospects," Malone said in a statement. "As the Liberty Broadband nominee to the Charter board, brings a strong track record and wealth of relevant experience, and I will remain an active advisor in my director emeritus role."
The smarter way to stay on top of the multichannel video marketplace. Sign up below.
Thank you for signing up to Multichannel News. You will receive a verification email shortly.
There was a problem. Please refresh the page and try again.