Judging the Net Neutrality Judges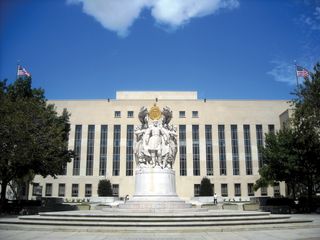 With the three-judge U.S. Appeals Court panel now set for Feb. 1 oral arguments in the latest installment of "How the Net Neutrality Rules Turn" [the Mozilla et al. challenge to the FCC's rollback of net neutrality rules], The Wire polled a veteran attorney sympathetic with the challengers for a take on the panel and its impact on a potential decision.
The caveat is that a jurist's past performance is no guarantee of future returns. That said, the attorney, who asked not to be identified, suggested the panel — Judges Judith Rogers, Patricia Millett and Stephen Williams of the D.C. Circuit — was a "fairly good" group for fans of reversing the Restoring Internet Freedom (RIF) order deregulating internet service providers.
Williams was on the panel that declined reversing the 2015 Open Internet Order's bright-line rules against blocking, throttling and paid prioritization — the rules the RIF order rolled back. That panel did not weigh in on whether that was the right approach to regulating the 'net, only that the FCC was not arbitrary and capricious in concluding it was. But Williams did dissent from applying the Title II-based rules to mobile broadband.
That means Williams could well support RIF's return of mobile broadband to Title I. "It is more difficult to guess how he will approach the FCC's revised legal and factual analyses, but his track record suggests he might be sympathetic to the FCC's revised rationale; the issue there is that it is OK for the agency to change its mind as long as it has a good explanation," the attorney said.
That means Williams could back the 2015 rules because the FCC had a reasonable rationale, but also the 2018 rollback if he concluded the agency made a reasonable case for changing course. The point is that the court does not have to rule on whether the rollback was necessarily the best policy choice, only that it was defensible and not arbitrary or capricious.
"Judge Millet is likely to be receptive to the petitioners' arguments," the attorney said, "but she is very rigorous and must be convinced before she would vote to reverse."
That leaves Rogers, who was on the 2014 panel that unanimously rejected the FCC's imposition of common carrier-like net neutrality rules because the FCC had tried to do it under Title I. But that 2014 decision also gave the agency a chance to try again.
It sounds like Rogers could be a swing vote for reversal, but The Wire's attorney adviser said Millet might be more likely to reverse than Rogers.
The smarter way to stay on top of the multichannel video marketplace. Sign up below.
Thank you for signing up to Multichannel News. You will receive a verification email shortly.
There was a problem. Please refresh the page and try again.