Hughes Promotes Satellite Broadband Backup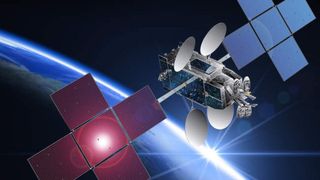 Citing last week's Comcast network outage as the kind of unforeseen event that small operators need insurance against, Hughes Network Systems has launched a backup high-speed broadband service for unexpected network down times.
HughesNet Internet Continuity provides automatic switching to satellite broadband when terrestrial internet connections go down, the company said. 
The subscription-based service is targeted at small businesses and is a form of insurance against losses due to cable, fiber or DSL downtime, the company said. The price starts at $39.99 per month.
"Last week's Comcast outage crippled companies across the nation, leaving many without Internet, video and voice services," the company said. "With HughesNet Internet Continuity, users are automatically switched to satellite broadband any time their terrestrial Internet connection goes down."
Comcast said at the time that one of its backbone "partners" had a fiber cut (in Manhattan) that affected its business and residential broadband customers as well as video and voice.
Related: Broadband's Space Race Heats Up
"Whether as a result of DSL degradation, equipment malfunction or severe weather, terrestrial Internet outages are commonplace," said Peter Gulla, SVP of marketing for HughesNet. "For small businesses that rely on the Internet, an unexpected outage can hurt their bottom line."
The system combines a WiFi modem, antenna, radio and a router to automatically switch to satellite and back to terrestrial.
The satellite backup provides speeds of up to 25 Mbps downstream/3 Mbps upstream, so qualifies as high-speed under the FCC's definition.
The smarter way to stay on top of the multichannel video marketplace. Sign up below.
Thank you for signing up to Multichannel News. You will receive a verification email shortly.
There was a problem. Please refresh the page and try again.