Harmonic Drives 14% Q3 Revenue Growth as CableOs Biz Takes Off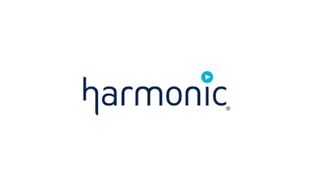 Harmonic said its long-gestating virtualized cable access business has finally arrived.
And the evidence was certainly there in the fourth quarter, with revenue spiking 14% year over year to $115.7 million. Specifically, the San Jose, California-based vendor's cable access business generated $55.7 million in the quarter, $42.9 of which, the company said, was gross profit, as Harmonic shifts cable access away from large proprietary hardware devices to software virtualization.
"Our virtualized CableOS solution was the primary driver of this growth, demonstrating the operating leverage achievable as we scale our software based solutions," Harmonic CEO Patrick Harshman told investment analysts Monday evening.
Related: Harmonic Adds $55 Million CableOS Deal with Unnamed Euro Operator
Comcast, with which Harmonic has a warrants agreement, controls the foundation of CableOS sales at this point. The cable operator signed a four-year, $175 million agreement to use CableOS as it converts to a virtualized network scheme involving Distributed Access Architecture.
"When we say we've signed $175 million software license agreement, you should understand that such a deal represents approximately the same gross profit that's $400 million of remote PHY sales," Harshman said.
Beyond the solid margins, Harshman said the Comcast deal will generate more than just the base contract agreement.
Related: Harmonic Announces FTTH Capabilities for CableOS
"So to be clear, $175 million is the minimum cash we'll see through this deal," he said. "Additional sales of associated remote PHY equipment or any other technology or services to Comcast will be incremental to our top and bottom lines. And finally, this unique software license covers Comcast direct service footprint.
Beyond Comcast, the CEO said "we're making good progress expanding our customer base." As of the end of the third quarter, Harmonic had deployed CableOS with 19 cable operators globally, serving 935,000 customer modems, up 20% from the end of Q2.
And not included in the Q3 numbers are deployments with two international Tier 1 operators.
"With both customers, the progress is good and our confidence is high," Harshman said. "With one of these customers, we expect deployment and revenue to begin to ramp in the fourth quarter. With the other, deployments and revenue is expected to begin in the first half of next year."
According to Harmonic, CableOS renders operators 70% power savings, a 20-1 physical space reduction and a drop in the meantime to detect network problems from 30 minutes to 15 seconds.
All of this cited, the company also noted a recent Dell'Oro Group forecast predicted 50% compound growth to around $1.2 billion for the virtualized cable access market by 2023.
"With this market growth chart as a backdrop, let me be clear. This is a market category that Harmonic largely invented and that we're now uniquely positioned to lead," Harshman said.
The smarter way to stay on top of the multichannel video marketplace. Sign up below.
Thank you for signing up to Multichannel News. You will receive a verification email shortly.
There was a problem. Please refresh the page and try again.