Harmonic Announces FTTH Capabilities for CableOS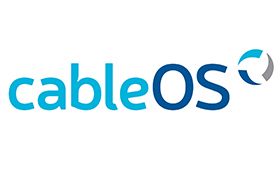 Harmonic announced a version of its CableOS virtualized software solution that includes containerized DOCSIS CMTS and PON applications, enabling converged delivery of broadband-over-cable and fiber-to-the-home (FTTH) services.
The San Jose, California-based technology company made the announcement entering the Cable-Tec Expo event in New Orleans.
The debut of the new version comes as Harmonic's broadband service provider clients are weighing myriad technology options, including virtualized Converged Cable Access Platform (CCAP) and Distributed Access Architecture (DAA), as well as fiber-deep strategies that enable standards like Full Duplex DOCSIS.
In fact, as some operators look at options like fiber-deep, the prospect of taking fiber all the way to the residence comes to mind.
"A lot of the operators out there are going fiber-deep. The next transition is go FTTH. What we're trying to say is, here's a platform for you to bet on all those infrastructure plans," said Asaf Matatyaou, VP of solutions and product management for Harmonic's cable edge business.
CableOS uses a cloud-native platform to support converged DOCSIS CMTS and FTTH Passive Optional Network (PON) Optical Line Termination (OLT) applications, and additional containerized access applications such as DOCSIS 4.0 in the future.
The new version includes both 10G EPON and 10G XGS-PON, as is a remote CableOS OLT module that has the same footprint as Harmonic's Pebble Remote PHY device. Through a single CableOS instance running in a centralized data center, operators can simultaneously deliver Remote PHY DOCSIS and Remote OLT FTTH services, dramatically simplifying the operational complexity of managing and scaling multiple broadband access applications.
Harmonic last week announced that South Carolina operator Comporium will use CableOS in a new DAA configuration. Over the summer, the tech vendor announced a multi-year, $175 million deal with Comcast for the solution, as well as a separate $55 million arrangement with a European client widely believed to be Liberty Global.
The smarter way to stay on top of the multichannel video marketplace. Sign up below.
Thank you for signing up to Multichannel News. You will receive a verification email shortly.
There was a problem. Please refresh the page and try again.