FTC Sending $31 Million to Lifelock Customers in Privacy Settlement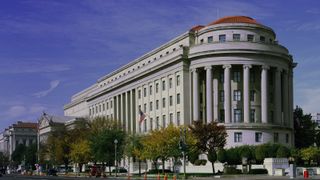 The Federal Trade Commission says it will be sending checks totaling $31 million to Lifelock costumers per a 2015 settlement. 
In December of 2015, Lifelock agreed to pay $100 million to settle charges it failed to comply with a 2010 federal court order that it secure its customer's online personal information and prohibiting it from deceptive advertising. 
The FTC alleged the company had 1) not established a comprehensive program to protect sensitive personal information, including social security numbers, credit cards and bank accounts; 2) falsely advertised that it did protect that data as securely as a financial institution; 3) falsely advertised it would alert victims ASAP of possible data theft; and 4) failed to do the proper recordkeeping per the 2010 order. 
Of that $100 million, the FTC has already paid out about $68 million to members of a class action suit. The $131 million is going to Lifelock customers who were not part of that class action. 
The money is being sent out in more than a million checks of about $29 apiece. Consumers should cash them within 60 days, it advises.  
The smarter way to stay on top of the multichannel video marketplace. Sign up below.
Thank you for signing up to Multichannel News. You will receive a verification email shortly.
There was a problem. Please refresh the page and try again.