Friends of T-Mobile-Sprint Praise Pai's Public Support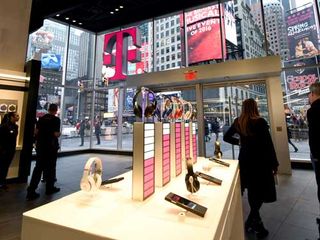 Foes of the T-Mobile-Sprint merger were ripping FCC Chairman Ajit Pai for announcing all the reasons he would be voting for the deal, but there were fans of the move as well.

The chairman said Monday (May 20) he would be voting for the deal after the companies offered up 5G buildout conditions, no price increases for three years, spinning off T-Mobile's largest prepaid wireless service subsidiary, and more.

The Competitive Enterprise Institute (CEI) Center was one of them, though it would have preferred fewer conditions and no Boost spin-off.

Associate Director of CEI's Center for Technology and Innovation Jessica Melugin said:

"CEI applauds FCC Chairman Ajit Pai and commissioner Brendan Carr for announcing their support for the proposed merger between Sprint and T-Mobile," said jessica Melugin, associate director of CEI's Center for Technology and Innovation. "While CEI has urged regulators to let the merger proceed without market-distorting conditions, like the requirement that Sprint divest itself of Boost Mobile, the FCC's approval appears to be a relatively clean deal and could have been much, much worse.

"Allowing the Sprint-T-Mobile merger to proceed will provide numerous benefits to consumers and our economy and will let the market work to provide private capital for 5G deployment," said melugin. "CEI hopes the FCC and the Department of Justice will move swiftly to approve this win for American consumers."

"T-Mobile and Sprint have made significant commitments to advance 5G in the United States," said Ken Cuccinelli, director of the Regulatory Action Center at the Freedomworks Foundation. "This deal will give America an advantage in the race with China to build a 5G infrastructure and increase access to high-speed broadband that will benefit urban and rural communities alike, promote competition, and create jobs. We applaud Chairman Ajit Pai and the FCC for taking steps to approve the merger."

It still must be voted by the full commission and approved by the Justice Department, but with Brendan Carr on board (he announced his support not long after the chairman), Pai just needs the vote of the other Republican, Michael O'Rielly, and the Boost Mobile spin-off could well have been the key to a Justice decision the deal didn't need blocking.


The smarter way to stay on top of the multichannel video marketplace. Sign up below.
Thank you for signing up to Multichannel News. You will receive a verification email shortly.
There was a problem. Please refresh the page and try again.