Free State to FCC: Free Up 5.9 GHz, L-Band Spectrum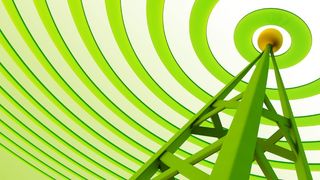 Free State Foundation president Randolph May blogged this week that the FCC should move with dispatch to free up 5.9 GHz band and L-band spectrum for next gen communications.
The 5.9 GHz band was allocated for short-range vehicle-to-vehicle (V2V) communications, but those have been slow to pan out and are likely to be mooted by app-based systems that do not require that spectrum. 
ISPs have been pushing the FCC to at least let them share the band with auto makers, but now they and many at the FCC are talking about freeing up some or all of the band for WiFi use.
May also suggests the FCC should grant the application of Ligado Network's (formerly LightSquared) application to use "fallow" L-band spectrum for its hybrid satellite/mobile broadband network.
May said moving forward on repurposing both bands "holds the promise, if resolved in a timely manner, of making spectrum available that can be used to meet the growing demand for wireless services and for what the memorandum calls the 'burgeoning Internet of Things.'
He also pointed to President Trump's recent directive on a new spectrum strategy and said he hoped that would spur FCC action. But May also gave the FCC and its opposite number in terms of federal spectrum, the National Telecommunications & Information Administration, props for its efforts to date to free up more spectrum: "NTIA and the FCC are to be commended for their efforts during the last two years to make more spectrum
available to enable the offering of innovative new services," he said. 

Ligado says it is "awaiting FCC review of its terrestrial authorizations in L-Band and is working with equipment vendors to select 5G suppliers."Back when it was LigthSquared, a half dozen years ago, the company failed to gain FCC clearance to launch its network due to interference concerns.
The smarter way to stay on top of the multichannel video marketplace. Sign up below.
Thank you for signing up to Multichannel News. You will receive a verification email shortly.
There was a problem. Please refresh the page and try again.