Fox News Commentator Charles Krauthammer Dies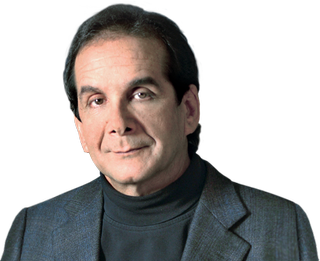 Longtime Fox News commentator Charles Krauthammer died Thursday after a bout with cancer, the network said.
In a statement, Fox News said Krauthammer – who joined Fox News in the mid 2000s while continuing to serve as a columnist for the Washington Post, where he won a Pulitzer Prize in for commentary in 1987 -- was an "inspiration to all of us and will be greatly missed."
Krauthammer's death comes nearly two weeks after announcing he only had "a few weeks left to live" in a farewell letter that appeared in the Post.
"We are deeply saddened by the loss of our colleague and friend, Charles Krauthammer," said the Fox News in the statement. "A gifted doctor and brilliant political commentator, Charles was a guiding voice throughout his time with Fox News and we were incredibly fortunate to showcase his extraordinary talent on our programs. He was an inspiration to all of us and will be greatly missed. Our thoughts and prayers are with his beloved wife Robyn and his son Daniel."
The network on Friday will air a special Charles Krauthammer: His Words, which will include reflections on Krauthammer's life and work by Fox News on-air personalities and contributors Bret Baier, Brit Hume, Sean Hannity, Tucker Carlson, Laura Ingraham, Fred Barnes, and George Will, according to the network.
Baier tweeted Thursday night regarding Krauthammer's death: "R.I.P. good friend. I am sure you will be owning the panel discussion in heaven as well."
[embed]https://twitter.com/BretBaier/status/1009922645377339393[/embed]
The smarter way to stay on top of the multichannel video marketplace. Sign up below.
Thank you for signing up to Multichannel News. You will receive a verification email shortly.
There was a problem. Please refresh the page and try again.