FCC Seeks Comment on NCTA Pole Ruling Request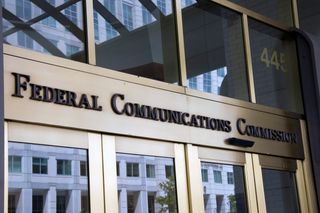 The FCC's Wireline Competition Bureau is seeking input on cable operators' request that it make clear pole owners' obligations when it comes to replacing those poles.
NCTA-The Internet & Television Association on July 16 sought a declaratory ruling that:
Related: FCC Defends Pole Attachment Dereg
"(1) pole owners must share in the cost of pole replacements in unserved areas pursuant to [the] Communications Act,...and Commission precedent; (2) pole attachment complaints arising in unserved areas should be prioritized through placement on the Accelerated Docket under section 1.736 of the Commission's rules;" and that "(3) the Commission's rules authorize the Commission to order any pole owner to complete a pole replacement within a specified period of time or designate an authorized contractor to do so."
Initial comments are due Aug. 19 and reply comments by Sept. 3.
The smarter way to stay on top of the multichannel video marketplace. Sign up below.
Thank you for signing up to Multichannel News. You will receive a verification email shortly.
There was a problem. Please refresh the page and try again.