FCC Gets Bipartisan Hill Praise for Robotext Proposal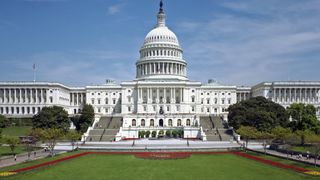 There was bipartisan praise from House Energy & Commerce Committee leadership Thursday (July 11) for FCC Chairman Ajit Pai's proposed rules banning caller ID spoofing of text messages and international calls.

That was no big surprise since the FCC was implementing a portion of the RAY BAUM's Act FCC reauthorization legislation on which the committee worked.

"Last Congress, we began legislating against fraudulent robocalls and spoofing with the RAY BAUM'S Act, arming the FCC with new tools to protect consumers," said Energy and Commerce Committee Chairman Frank Pallone, Jr. (D-N.J.) and Ranking Member Greg Walden (R-Ore.) in a joint statement. "We applaud the Commission's proposal to implement these tools in an all-hands-on-deck approach that will help us stay one step ahead of the overseas scammers who seek to defraud Americans personally and professionally," they said. "In concert with our bipartisan Stopping Bad Robocalls Act, this action furthers our commitment to shield Americans from illegal robocalls that perpetuate fraud, threaten personal privacy, and undermine our telecommunications system."

The Stopping Bad Robocalls Act would require carriers to adopt call authentication, something the FCC has urged but did not mandate in its recent vote clarifying that carriers can block unwanted robocalls by default.

The smarter way to stay on top of the multichannel video marketplace. Sign up below.
Thank you for signing up to Multichannel News. You will receive a verification email shortly.
There was a problem. Please refresh the page and try again.