FCC Awards More Telehealth Dollars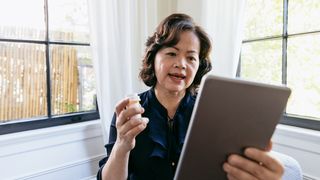 The FCC has issued its 13th batch of telehealth funding approvals. 
The FCC's Wireline Competition Bureau Wednesday (July 1) approved 70 more applications for COVID-19-related funds for equipment and connectivity services totaling $31.63 million. 
Related: FCC Boosts Telehealth Funding
The FCC is no longer accepting applications, saying those in the hopper already would more than exhaust the $200 million Congress allocated for the program in the CARES Act. 
So far, the FCC's COVID-19 Telehealth Program has approved 514 applications over 46 states and Washington, D.C., for a total $189.27 million. 
The money goes to healthcare providers for everything from laptops, tablets and phones to remote monitoring platforms, videoconferencing equipment and network upgrades.
Weekly digest of streaming and OTT industry news
Thank you for signing up to Multichannel News. You will receive a verification email shortly.
There was a problem. Please refresh the page and try again.