Disney: Direct-To-Consumer, International Losses Doubled in 2018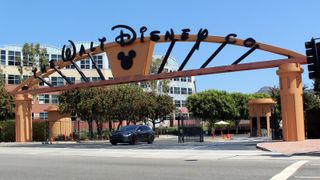 With the launch of its latest direct-to-consumer offering -- Disney+ -- scheduled for later this year, The Walt Disney Co. recast three years of financial data to better reflect its new structure, and revealed that losses at its DTC and international channels more than doubled in fiscal 2018 to $738 million from $284 million in the prior year.
Disney said it will demonstrate Disney+ as well as preview some of the content that will be available on the service at a planned Investor Day meeting on April 11.
The recasting is not a restatement -- the numbers are the same that Disney had reported in its fiscal 2018 results. But it shows in some detail the losses the company has incurred from its streaming services, its stake in Hulu and its purchase of BAMTech, the technology company that serves as the foundation for those streaming services, in 2017.
"Acquiring BAMTech enabled us to enter the DTC space quickly and effectively, as demonstrated by the success of ESPN+," Disney chairman and CEO Bob Iger said in a statement. "The service surpassed one million subscribers in its first five months and continues to grow as it expands its content mix, all of which bodes well for our upcoming launch of Disney+. The ability to connect directly with millions of Disney, Pixar, Marvel, and Star Wars fans creates tremendous opportunities for growth. In addition to leveraging our existing IP in new ways, we're making significant investments in original content exclusively for Disney+, creating an impressive pipeline of high-quality movies and series we believe will make the streaming service even more compelling for consumers."
Disney launched its first DTC product in April -- ESPN+ -- and it has been a partner with Comcast, 21st Century Fox and WarnerMedia for years in streaming service Hulu. According to the SEC filing, Disney's share of Hulu losses in fiscal 2018 were $580 million, compared to $421 million in 2017.
Disney is expected to emerge the majority owner of Hulu after its $71.3 billion purchase of certain Fox assets closes, anticipated by the end of the first quarter.
"Our top priority is fully leveraging our global brands and great content to create world-class direct-to-consumer entertainment," Iger continued. "We have the structure and management in place to drive growth in our DTC business, and our acquisition of 21st Century Fox further enhances our ability to deliver significant value to consumers and shareholders."
The smarter way to stay on top of the multichannel video marketplace. Sign up below.
Thank you for signing up to Multichannel News. You will receive a verification email shortly.
There was a problem. Please refresh the page and try again.