DirecTV Braces for Disney Blackout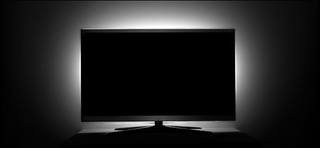 The Walt Disney Co., began warning AT&T video subscribers Monday night that they could lose access to ABC, ESPN, Freeform and the Disney Channel if a carriage deal isn't reached soon, potentially becoming the third blackout in the past several months for the pay TV giant.
"Our contract with AT&T for the ABC, ESPN, Disney, and Freeform networks is due to expire soon, so we have a responsibility to make our viewers aware of the potential loss of our programming," Disney said in a statement. "However, we remain fully committed to reaching a deal and are hopeful we can do so."
The programmer urged customers to visit this website for more information.
Disney wouldn't say when their deal with AT&T expires, but it is likely to be at the end of the month. Disney last reached a carriage deal with DirecTV in December 2014 for a deal that initially expired on Sept. 30 of that year.
In addition to DirecTV, AT&T's pay TV operations include U-verse and AT&T TV Now. The company expects to launch a streaming offering -- AT&T TV -- in the fall.
If the Disney channels were to go dark, it would be the third ongoing blackout for AT&T customers. On Aug. 31, regional sports network Altitude Sports and Entertainment went dark to DirecTV customers. On May 30, about 17 TV stations went dark to AT&T customers after they could not reach a retransmission consent agreement. The company recently reached deals with CBS and Nexstar Media Group after brief blackouts.
"We're disappointed to see The Walt Disney Co. put their viewers into the middle of negotiations. We are on the side of consumer choice and value and want to keep Disney channels and owned-and-operated local ABC stations in eight cities in our customers' lineups," DirecTV parent AT&T said in a statement. "We hope to avoid any interruption to the services some of our customers care about. Our goal is always to deliver the content our customers want at a value that also makes sense to them. We'll continue to fight for that here and appreciate their patience while we work this matter out."
The smarter way to stay on top of the multichannel video marketplace. Sign up below.