Court Denies Emergency Stay of FCC 6 GHz Order
Gives parties 30 days to agree on briefing schedule for underlying challenge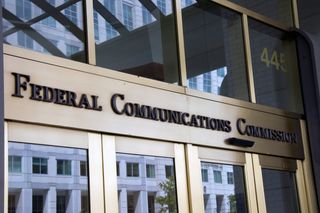 (Image credit: FCC)
FCC Chairman Ajit Pai was celebrating Thursday (Oct. 1) after the U.S. Court of Appeals for the D.C. Circuit denied emergency stays sought by AT&T and others of the FCC's decision to open the 6 GHZ band for unlicensed Wi-Fi, something cable broadband operators have been pushing for.
AT&T, Verizon and other telecoms, as well utility companies, use the spectrum for backhaul and while the telecoms are all for expanding Wi-Fi, suggested opening up the entire band without what they argued were sufficient protections for incumbents, was the wrong way to do it.
The court will still hear the underlying challenge of telecoms, public safety officials, and utilities to the FCC order, but won't stay the decision in the interim.
Pai tweeted that the court's decision was "great news for consumers," whom he said would benefit from the "super-fast" Wi-Fi.
The court is giving the parties 30 days to submit a joint proposal for filing briefs in the case.
In August, the FCC denied petitions by public safety officials and utilities to stay its decision to open up the entire band. Cable ops and computer companies are squarely behind the FCC.
The FCC voted unanimously April 23 to allow the entire 1,200 MHz of the 6 GHz band to be shared with unlicensed Wi-Fi, the FCC's latest move in freeing up more spectrum for connecting 5G in-home devices--video streaming, video calls--and connecting IoT devices to the internet.
"In the midst of the national COVID-19 crisis when many Americans are relying on low-cost Wi-Fi for bandwidth intensive work, school, medicine and other accommodations, the FCC's 6 GHz rules are critical to meet the growing demand for Wi‑Fi connectivity while at the same time protecting public safety and utility operations," said the Wi-Fi Alliance. "[We] will continue to support the FCC in its effort to defend the public benefits generated by affordable unlicensed connectivity that technologies like Wi-Fi will deliver in the 6 GHz band."
"The court's ruling is great news for the tens of millions of workers and students who may be learning and working from home well into next year," said Michael Calabrese, director of the Wireless Future Program of the Open Technology Institute. "For those with fixed broadband connections, the capacity of Wi-Fi is becoming the biggest constraint on high-capacity connectivity. If the FCC adopts the somewhat higher power level it is considering for indoor-only use, consumers and the economy will benefit from affordable and gigabit-fast Wi-Fi early next year."
The smarter way to stay on top of the multichannel video marketplace. Sign up below.
Thank you for signing up to Multichannel News. You will receive a verification email shortly.
There was a problem. Please refresh the page and try again.