CompTIA Signs President's Jobs Pledge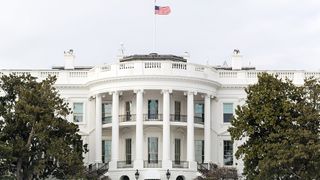 Computer training trade association CompTIA has signed the pledge, as it were, to certify 625,000 Americans for tech jobs by 2024, to the applause of Ivanka Trump.
That came in a meeting Monday with senior White House officials and top aides.
One of the challenges to transforming into the internet of everything economy is to retrain workers whose old jobs are being replaced by new tech. 
On July 19, 2018, the President signed an Executive Order creating the National Council for the American Worker. As part of that effort, the Administration is asking companies and trade groups to sign its Pledge to America's Workers, which is a commitment "to expand programs that educate, train, and reskill American workers from high-school age to near-retirement."
"We applaud CompTIA for making this substantial and crucial investment empowering 625,000 American workers in the technology sector," said senior advisor Ivanka Trump. "Our mission is straightforward: to ensure inclusive growth and opportunity in our booming economy by creating pathways for all Americans, regardless of age or background, to acquiring the skills needed to secure and retain high-paying jobs."
CompTIA says that at $82,000, the median tech job salary is almost twice the national average. 
"CompTIA is committed to providing the training and certification American workers need for today's jobs and for the jobs of the future," said CompTIA President Todd Thibodeaux, who signed on the dotted line at a White House ceremony. "We are honored to sign the Pledge to America's Workers and appreciate the efforts put forth by the White House to build a stronger workforce."

Thibodeaux says it doesn't take a STEM degree to get on the tech track to that healthy paycheck. "Our industry is unique in that there are many on-ramps to careers and avenues to success for individuals with varied levels of education, experience and backgrounds," he said. 

The smarter way to stay on top of the multichannel video marketplace. Sign up below.
Thank you for signing up to Multichannel News. You will receive a verification email shortly.
There was a problem. Please refresh the page and try again.