Comcast Brings DOCSIS 3.1 to More Markets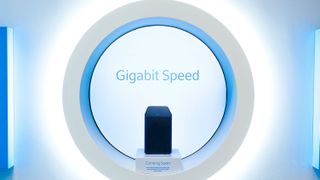 Comcast has launched 1-Gig (downstream) residential and business services using DOCSIS 3.1 in a handful of additional markets – Mobile, Ala.; Jackson, Miss.; and Houma, LaPlace, Shreveport and Monroe, La.
Those launches, which follow recent debuts in several northeastern U.S. systems, get Comcast a few steps closer to completing its plan to complete the rollout of DOCSIS 3.1 across the vast majority of its markets by the end of 2018.
Among the newly launched markets, Comcast's "everyday price" for residential 1 Gbps service via DOCSIS 3.1 in Mobile is $139.95 per month without a term contract. Pricing varies when the service is bundled with other Comcast products. In other markets, Comcast has been selling 1-Gig for $104.95 per month without a contract, and $89.99 per month (with a 12-month contract) under a promotional price.
For 1-Gig subs who take the device leasing route, Comcast is enabling D3.1 in the home using its xFi Advanced Gateway, a product formerly known as the XB3 that is also equipped with an 8x8 WiFi antenna array using 802.11ac version 2 and a set of IoT radios (Bluetooth LE, Zigbee and Thread). Comcast customers also have the option of buying D3.1-certified modems from suppliers such as Arris, Netgear, and Zoom/Motorola.
RELATED: Netgear DOCSIS 3.1 WiFi Router Combo Reach Retail
Comcast ended Q1 2018 with 24.21 million residential high-speed internet subscribers, but does not break down how many take the new 1 Gbps service.
However, Comcast, which ended Q1 with about 90% of its footprint upgraded for 1-Gig, has about 75% of its residential customers on speed tiers of 100 Mbps or more.
RELATED: Comcast Broadens DOCSIS 3.1 Rollout
Comcast also sells a symmetrical 2 Gbps service, called Gigabit Pro, that uses fiber-to-the-premises technology.
The smarter way to stay on top of the multichannel video marketplace. Sign up below.