CBS, Viacom Shares Up on Merger Speculation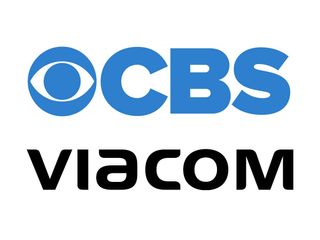 CBS and Viacom shares soared in early trading Thursday after CNBC said the two companies will restart merger talks in mid-June.
Citing unnamed sources familiar with the deal, CNBC reporter David Faber said the boards of both companies are preparing for deal talks.He added that current Viacom CEO Bob Bakish would likely become CEO of the combined company.
CBS stock rose as high as $48.97 per share (up 4.8% or $2.25 each) on Thursday, while Viacom stock was up as much as 5.6% to $29.30 each in early trading. CBS shares were priced at $48.70 each (up 4.25%) at 10:02 a.m. on May 30, while Viacom was priced at $29.12 each, up 4.9%.
This would be the third time that both companies have explored a recombination after their split in 2006. Both companies explored the possibility of recombining in 2016 and again in 2018, only to scrap those plans after they couldn't agree on a proper valuation. But since then CBS has undergone some management turmoil -- chairman and CEO Les Moonves was ousted last year amid a sexual harassment scandal -- and the idea of getting the band back together became more attractive, as increasing scale in the new era of direct-to-conumer distribution and OTT competition has become paramount for most media comapnies.
Faber added that a combined CBS-Viacom likely wouldn't be finished on the deal front just yet. CBS has had its eye on premium channel Starz, reportedly offering $5 billion for the network earlier this year.
In a research note, Wolfe Research managing director Marci Ryvicker said the CBS-Viacom combination is compelling.
"This is the first time we're truly excited by the thought of a CBS-[Viacom] combo (Direct To Consumer, cost savings, international exposure, etc.) and view the risk-reward proposition as compelling for BOTH stocks," Ryvicker wrote.
The smarter way to stay on top of the multichannel video marketplace. Sign up below.
Thank you for signing up to Multichannel News. You will receive a verification email shortly.
There was a problem. Please refresh the page and try again.