CBS Names McClintock EVP, Chief Communications Officer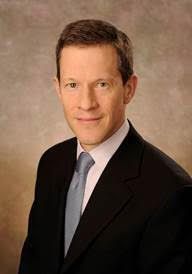 CBS said it has named long-time communications executive Dana McClintock EVP and chief communications officer, replacing Gil Schwartz, who earlier announced his intention to retire Nov. 1.
"Handing the reins from Gil to Dana will be a natural transition," CBS acting CEO Joseph Ianniello said in a statement. "I have been relying on Dana's expertise for many years now, and I am extremely pleased to have him as a senior member of my management team. I am confident that he and the very strong bench we have in CBS Communications will continue to operate at the top of their field."
In his new role, McClintock will have oversight of the communications group that incorporates public relations, media relations and corporate and internal communications functions for all divisions of the company. He will continue to be based in New York.
"The role of communications in this complex and challenging media world has never been more crucial," Schwartz said in a statement. "That is why CBS is so fortunate to have Dana McClintock to assume leadership of the department. Dana's honesty, intelligence, coolness under fire and overall positive spirit have already distinguished him in our business. It has been an honor and a pleasure to work with him all these years. I know that, working with the incomparable Chris Ender, he will lead CBS Communications to continued achievement in the years to come."
A 25-year veteran of CBS, McClintock joined the broadcaster in 1993 to help launch CBS' "Late Show with David Letterman." He then served as director, Olympic Communications, CBS Sports, for the network's coverage of the Olympic Winter Games in Nagano, Japan. After the Olympics, he returned to New York to become director of communications for the Company. He was named vice president in 1999, senior vice president in 2002 and executive vice president in 2013. In between working on "Letterman" and the Nagano Olympics, McClintock worked in communications at ABC News from 1996 until 1997.
"We have an outstanding opportunity ahead to communicate CBS Corporation's bright future," McClintock said in a statement. "I am very motivated by all the remarkable people I get to work with at this Company every day, beginning, of course, with Joe. In addition, I join all of my CBS Communications colleagues in thanking Gil for being such a terrific leader over the many years. There will never be another like him. Going forward, it gives me great pleasure to know I will be continuing my partnership with Chris Ender and Kelli Raftery, as together we lead a tremendous group of professionals who stay ready to communicate all that CBS has to offer."
Thank you for signing up to Multichannel News. You will receive a verification email shortly.
There was a problem. Please refresh the page and try again.