Burnett Promoted to Chairman of MGM Worldwide Television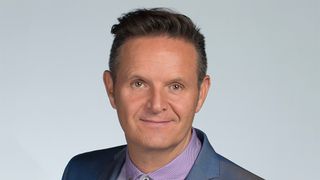 MGM Worldwide Television has promoted Mark Burnett to chairman, and the long-time television executive has agreed to extend his employment deal with the company to 2022.
Burnett, who made his name first as a producer of reality hits like Survivor and The Apprentice, has been president of MGM Worldwide TV since 2015, when his production company One Three Media was acquired the movie and television studio.
"Mark is a one-of-a-kind creative individual with an incredible eye for talent and content and a long track record of success," said Kevin Ulrich, CEO of Anchorage Capital Group and chairman of MGM's board of directors in a statement. "We are confident that under Mark's leadership, MGM Television's best days are ahead."
Burnett has added a huge number of scripted and reality series to the MGM slate over the years. Earlier this week premium channel Epix – owned by MGM – added his boxing reality series The Contender to its lineup.
"In the past four years at MGM we have renewed all our television franchises and have added a lot of new hits," Burnett said in a statement. "This is the most fun I have had in my career and I know we will continue to build on these successes. I believe so strongly in the future of MGM and the team that surrounds me and it was important for me to extend my involvement well into the future."
,
The smarter way to stay on top of the multichannel video marketplace. Sign up below.
Thank you for signing up to Multichannel News. You will receive a verification email shortly.
There was a problem. Please refresh the page and try again.