Broadcast, Cable in Rumble Over Ownership Regulations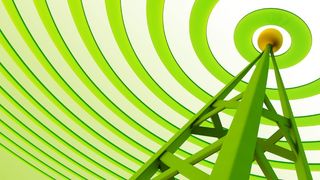 WASHINGTON — Broadcasters and cable operators are fighting a two-front war over broadcast ownership regulations, in Congress and at the FCC, with the ever-present third front — the courts — also in play.
Both sides are storming Capitol Hill over the renewal of the STELAR satellite license that is historically a venue for some changes to the negotiations between cable operators and broadcasters over carriage. But the big guns are also out at the Federal Communications Commission, which was hit with a barrage of reply comments on its latest, congressionally mandated, quadrennial review of broadcast-ownership regulations.
Those are the same rules that a federal appeals court last week considered during oral arguments in a legal challenge to the last quadrennial review, so the courts could potentially open up a third front depending on how that matter is decided later this year.
On the FCC front, broadcasters want the agency to eliminate the top-four local ownership rules it already loosened. The commission back in fall 2017 started allowing broadcasters to own two of the four top-rated stations in a market on a case-by-case basis. It said it would still presume such combos should not be allowed, but was open to being convinced. Nexstar Media Group is trying to make such a case in Indianapolis with a deal to buy the Tribune Media stations, where it wants the FCC to let it keep Tribune's current pair of two of the top four stations.
NAB: Ban Is Outdated
The National Association of Broadcasters is telling the FCC that given "the scale and concentration of TV stations' competitors," preserving the ban on owning two of the four top-rated stations makes no economic sense. It attributes cable's opposition to that and other broadcast deregulation as pay TV's self-serving calls to restrict a competitor.
Unsurprisingly, top station owner Nexstar was one of the prohibition's most outspoken critics. It called it an "an unnecessary and arbitrary burden on broadcasters' ability to obtain operating efficiencies that allow them to deliver more comprehensive news and information programming and the most-desired entertainment programming in an era of fierce competition for viewers, advertising dollars and high-quality content."
In its filing at the FCC, NCTA-The Internet & Television Association conceded that marketplace has changed — a concession it would be hard not to make — but was still giving no quarter when it came to any more loosening of those reins on broadcast power, saying eliminating the prohibition would give broadcasters too much leverage in retrans.
NCTA signaled it was only looking out for broadcasters' audience. It said the prohibition "remains vital to protecting consumers and promoting competition among broadcast stations in local television markets."
Protecting consumers means preventing broadcasters from inordinately raising the retrans fees cable operators then pass on to customers, which in turn raises the blood pressure of legislators who frequently hammer those operators over their prices in Hill hearings — an issue that plays well back home.
Another key bone of contention the FCC will have to resolve is whether to continue to allow broadcasters to program their subchannels as network affiliates while not counting those streams towards the local ownership limit. Current rules hold that a single broadcaster cannot own two of the four top-rated stations in a given market, almost always network affiliates, but those limits don't apply when one station is full power and the other a digital subchannel or low-power TV station programmed as a network affiliate.
Cable operators say that is a "loophole" that needs fixing ASAP.
"Allowing a single owner to control the broadcast of two of those networks creates the same concentration of market power, and the same leverage in retransmission-consent negotiations, regardless of whether the combination arises from the ownership of two full power stations, the ownership of an LPTV station, or the use of a multicast stream," NCTA said. As with an affiliation swap — the prohibition does not allow such swaps to result in delivering two of the four top-rated broadcast signals — acquiring a second network affiliation using LPTV stations and multicast streams "result[s] in identical harm the top-four prohibition is meant to prevent."
The NAB's high dudgeon was in high gear over that suggestion. "Any effort by the commission to attribute ownership of these services based solely on their programming content would be unjustified and constitute an affront to the First Amendment rights of broadcasters," NAB said.
Tegna Wants OTT Retrans
Station group Tegna went even further, saying not only should the FCC not impose new limits on broadcasters retrans powers — suggesting there is nothing harmful, per se, in broadcast fee increases — but the FCC should start applying retrans to OTT.
"If anything, the commission should bolster the retransmission-consent system by revisiting the question of whether virtual MVPDs such as Sling and YouTube TV should be subject to the same retransmission consent rules as traditional MVPDs," Tegna said, suggesting the answer should be "yes."
But the Justice Department may have handed cable operators some new fodder. That came in the form of last week's follow-on settlement with CBS, Fox and other group broadcasters for allegedly sharing information on spot advertising. Antitrust chief Makan Delrahim said that unlawful information sharing had reduced competition for spot ads "and thereby harmed businesses that rely on competitive rates to best serve their customers."
The FCC is under no strict timetable for completing its review. Chairman Ajit Pai is in the "marketplace has changed dramatically" camp, but his major focus has been on nonbroadcast items.
Contributing editor John Eggerton has been an editor and/or writer on media regulation, legislation and policy for over four decades, including covering the FCC, FTC, Congress, the major media trade associations, and the federal courts. In addition to Multichannel News and Broadcasting + Cable, his work has appeared in Radio World, TV Technology, TV Fax, This Week in Consumer Electronics, Variety and the Encyclopedia Britannica.
The smarter way to stay on top of the multichannel video marketplace. Sign up below.
Thank you for signing up to Multichannel News. You will receive a verification email shortly.
There was a problem. Please refresh the page and try again.