ANA Opposes Hawaii Privacy Bill
Said it will hurt consumers and businesses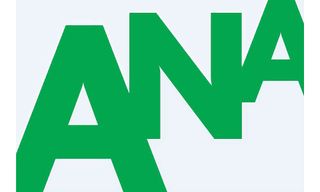 Advertisers are pushing back on a privacy bill currently in the Hawaii legislature.
The Association of National Advertisers has written the leadership of the legislature to oppose HI SB 1009.
Also Read: Maryland Reverses Veto of Digital Ad Tax
According to ANA, in a blog posted Wednesday (Feb. 17), the bill would impede consumer access to products and services, boost compliance costs for businesses hit hard by COVID-19 (which are usually passed on to consumers) and is "just another piece in the continuously evolving jigsaw puzzle of privacy regulation at the state level."
Also Read: Ad Group Offers Up Version of Privacy Bill
ANA has pushed for national privacy legislation as a way to avoid the compliance nightmare of a balkanized landscape of individual privacy laws by preempting them in favor of a national framework it argues "protects consumers and allows the data driven economy to thrive."
The smarter way to stay on top of the multichannel video marketplace. Sign up below.
Thank you for signing up to Multichannel News. You will receive a verification email shortly.
There was a problem. Please refresh the page and try again.