YouTube TV's Cloud DVR Has a Catch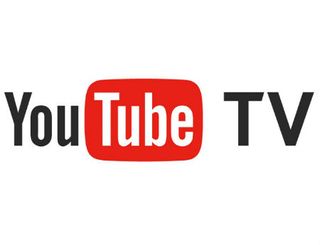 The cloud DVR that comes with YouTube TV's new OTT TV service comes with unlimited storage, but is apparently limited when it comes to letting subscribers fast-forward through ads in recorded programs.
YouTube confirmed to The Wall Street Journal that subscribers to the new offering, now available in five markets for $35 per month, will be forced to watch commercials in some popular shows recorded to the cloud DVR – a restriction that is not present in traditional local DVRs or cloud DVR offerings from Comcast or Sling TV, the Dish Network-owned virtual MVPD service.
RELATED: Sling TV Extends Paid Cloud DVR Access to Roku, Android Users
Due to a "tangle of contracts" YouTube has with media giants such as Disney, 21st Century Fox and NBCUniversal, if a new TV episode is available via VOD (which disables fast-forwarding for ads), customers won't have access to a cloud DVR-recorded version that would support ad-skipping, the paper said, noting that the ad-skipping restriction doesn't factor in if a VOD version of a show doesn't exist.
YouTube TV makes no mention of this limitation in its FAQ about its cloud DVR, which reads:
"You can record as many programs as you want at the same time, without ever running out of storage space. We'll even keep each recording for 9 months. Stream from your library anywhere in the U.S."
The WSJ said this restriction appears to be a special case in part because some believe YouTube "hasn't done enough to battle pirated content appearing on its platform."
YouTube TV also has not detailed the architecture of its cloud DVR, and whether its special rights arrangements with some programmers means it can let multiple subscribers access the same copy for certain programs, or if its system makes individual copies of all program recording requests.

YouTube has been asked for further comment and clarification on this point.
Though it's extremely inefficient from a storage standpoint, network and cloud-based DVR services from Comcast, Altice (in the former Cablevision System properties) and others make individual copies of all recorded programs to ensure that they stay within the bounds of copyright rules.
RELATED: DOJ Recommends Supreme Court Not Take RS-DVR Case
Still, other cloud DVR implementations aren't without some caveats of their own. For example, Sony PlayStation Vue's cloud DVR supports unlimited recordings, but users must watch them within 28 days. The FAQ for Comcast's cloud DVR (offered with its X1 pay TV platform/service) points out that only the "most recent 60 hours of recordings are available for X1 Cloud DVR functionality." Those older recordings will drop off the Cloud DVR list, but will still be available via the set-top box. Also, Sling TV's cloud DVR doesn't provide that functionality for all channels, including ABC and ESPN, yet, though the company is working to rectify that limitation.


The smarter way to stay on top of the multichannel video marketplace. Sign up below.