X1 Licensing: One Size Might Not Fit All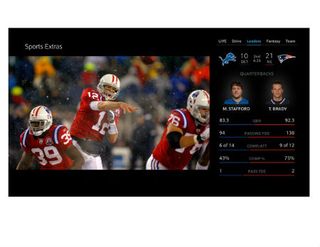 When Comcast walked away from its proposed acquisition of Time Warner Cable, we surmised that it would clear the way for Comcast to amp up its efforts around licensing X1, its cloud-based, IP-capable video platform, to other cable operators.
It has worked out that way to a degree, based on what we know so far. Cox Communications is broadening its beta trial of X1 (what Cox is calling "Contour 2") in San Diego as it continues to noodle plans for a "future state" video project, and Shaw Communications will also test X1 after scuttling its original IP video transition initiative.
And it's likely that Comcast has many other licensing talks underway as it looks to build more scale for X1 and try to recoup some of the costs that went into creating and deploying it. It won't be surprising to see others dip their toes in the X1 waters as they mull where to go next.
But what about smaller independent operators, which, like their larger brethren, are struggling to come to grips with the changing dynamics of the pay TV business as programming costs rise, the cord-cutting trend expands, and more eyeballs drift to over-the-top options? They could use some help migrating to more economical IP video platforms that can deliver on multiple screens and bring OTT the mix, right?
It's a challenge that's high on the mind of Rich Fickle, the president and CEO of the National Cable Television Cooperative, which represents nearly U.S. 1,000 small- and mid-sized operators.
In an interview this week, he acknowledged that the NCTC has set a high priority on OTT and "alternative content models" for its members. You'll get a chance to read all the details in the Next TV section in the September 21 issues of Multichannel News and Broadcasting & Cable.
But I also brought up X1, to see if that's of interest to NCTC and its membership.
Fickle said that X1, while seeing it as one of the best things to come out of Comcast, is currently a "complex platform" that is generally better suited to large MVPDs than those served by the NCTC. So don't expect the NCTC and Comcast to swing an X1-facing deal anytime soon.
"We have not yet seen a practical way to bring X1 to the small and mid-sized market," Fickle said. "It doesn't mean it won't happen. But so far it looks like the focus has been around working with some very large MVPDs and working out the models associated with multi-tenancy."

But the NCTC is "more than happy to entertain those types of options," he said.
The smarter way to stay on top of the multichannel video marketplace. Sign up below.
Thank you for signing up to Multichannel News. You will receive a verification email shortly.
There was a problem. Please refresh the page and try again.