Will Big Sports Streaming Bets Pay Off?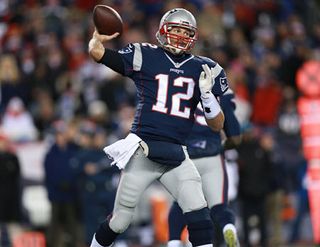 Sports, one of the last vestiges thought immune to cord-cutting, is feeling the impact of the changing viewing landscape. Organizations outside of traditional broadcast television giants such as CBS and NBC are grabbing up the rights to live-stream fan-favorite leagues and games. Amazon paid the National Football League $50 million for the rights to streamThursday Night Footballgames this season. Facebook has worked out deals for the rights to stream live Major League Baseball games, Major League Soccer games and an assortment of other college and international sports games. Verizon Communications announced a $2.5 billion deal with the NFL to expand the telco's current streaming rights, which now include playoff games, the Super Bowl and in-market games on Verizon websites such as Yahoo and AOL. Clearly, the tech giants see the live-streaming opportunity as a way to land more user attention and, hopefully, more advertising dollars.
Still there's reason to doubt if their investments will pay off. Sports fans are passionate beasts; they won't stand to miss a moment of the game they're watching. No fan wants to have the game lag or the stream fail, and thus miss an important play. While the promise of live-streaming sports games would open up more options for people to watch their favorite teams, as the industry currently stands, live streaming is not truly live.
Unsatisfied With Live Streams
According to Phenix'sThe Streaming Wars: Sports Report 2017, nearly 75% of sports fans expect problems when they stream a game. The culprit is latency — delays, poor picture quality and buffering — turning sports fans off from live streaming. Even these tech giants entering the game are plagued by latency, so much so that 63% of sports watchers said they are reluctant to sign up or resubscribe to live-streaming platforms in 2018. A third said they would think about canceling the service that was giving them an issue.
This past year, there have been some devastating examples of live-stream failures, most notably the widely hyped Floyd Mayweather vs. Conor McGregor fight. The main event was delayed due to scattered outages on pay-per-view. And a large number of fans weren't able to see the Showtime stream of the fight due to technical issues, actually prompting some to sue Showtime, citing poor quality including grainy video, error screens, buffer events and stalls. UFC Fight Pass also crashed multiple times due to overwhelming traffic.
What's clear is that these platforms weren't able to handle all the concurrent viewers, and they disappointed their customers. Right now, the AmazonThursday Night Footballstream review rating is only 2.5 out of 5 stars, with many reporting latency problems and stalling. Eventually, people are going to look to watch the games elsewhere or turn back to more traditional platforms.
For organizations spending huge sums of money to stream the games, with the expectation that either viewers will pay for streaming subscriptions or advertisers will pay more to reach those viewers, these issues will result in lost revenue. With so many fans disappointed by the current state of live streaming and willing to give up on live-streaming platforms, we have reason to believe those dollars might be limited and the investments might not pay off.
Real-Time Potential
Fortunately, there's still time for the industry to course-correct. This means companies need to invest in technology that allows for real-time streaming, which is different than "live" with sub-second latency, at broadcast scale. By doing so, fan engagement can be taken to the next level. Phenix's research found that more than one-third of fans want to gain insight into player stats and stream more than one game on different devices, offering a multiscreen experience. Moreover, fans are looking to see updates from the locker room or sidelines, and would even want to talk or interact with the players and coaches in real time.
There's massive potential to improve the overall experience for fans, but the first step is to eliminate latency. By providing streams in real time, major organizations broadcasting games can differentiate themselves and provide more interactivity for fans, achieving true return on investment — more subscribers and viewers equals more engagement, and thus more advertising dollars.
It's not all grim: Amazon, Facebook, Verizon and others are providing fans the opportunity to engage in games on different platforms, testing new waters outside of traditional big TV players. But the only way these investments will pay off is if they give fans the streaming quality they demand and deserve. Right now, the industry isn't living up to its promise and consumer sentiment toward live streaming is reflective of the obvious latency problem. The good news is, fans do see the potential in live streaming and want the engagement and flexibility real-time streaming can provide. Sports fans are dedicated to their team, and so platforms need to be dedicated to their subscribers.
Stefan Birrer is co-founder and CEO of streaming systems developer Phenix. Photo of New England Patriots quarterback Tom Brady courtesy of ESPN.
The smarter way to stay on top of the multichannel video marketplace. Sign up below.