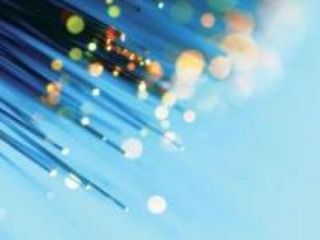 Suddenlink Communications isn't revealing a lot of technical detail for "Operation GigaSpeed," a new initiative that aims to offer downstream speeds of 1 Gbps in 90% of its footprint by 2017, alongside significant speed boosts for other high-speed Internet tiers.
Given that DOCSIS 3.1, an emerging CableLabs spec that is targeting multi-gigabit speeds, is about two years away from scaled deployments, I asked the MSO if Operation GigaSpeed "hinged on" the 3.1 technology, and the answer was no. And the company declined to answer if FTTP would factor into Operation GigaSpeed, particularly in greenfields. Then again, there might be an opportunity for Suddenlink to pull fiber all the way to the home just for those 1-Gig customers of the future. After all, Comcast has been using FTTP in one-off fashion for the 505 Mbps broadband service it's currently offering in a portion of its markets.
But it seems that DOCSIS 3.0 technology could play a role, amplified by the fact that Suddenlink's initiative calls for the swapping out of DOCSIS 2.0 modems with DOCSIS 3.0 CPE and an all-digital video conversion that will allow the operator to reclaim and reuse precious analog spectrum.
Current-generation D3 modems can bond 24 downstream channels, so they can burst near 1 Gbps, but probably not support a service that advertise speeds of 1-Gig. Broadcom is looking to raise the bar with a D3 chipset that can bond up to 32 downstream channels, enough for 1.2 Gbps bursts on North American DOCSIS networks that use 6 MHz-wide channels.
That extra headroom is helpful, but would still seem to be a stretch, without knowing Suddenlink's full plan and whether it includes a move to higher modulations that will pump out more bits per hertz, or if chipmakers are already working on new generations of D3 silicon that can bond more than 32 channels. But Suddenlink has given itself some time and runway to figure it out.
Meanwhile, Cox Communications has also planted its 1-Gig flag in the ground, expecting to start deployments of Gigabit speeds to all markets by the end of 2016, while getting action underway initially in Phoenix, Las Vegas and Omaha by the fourth quarter of this year.
Cox, like Suddenlink, hasn't spelled outs its tech roadmap, either, but has acknowledged that "all options are on the table."
The smarter way to stay on top of the multichannel video marketplace. Sign up below.