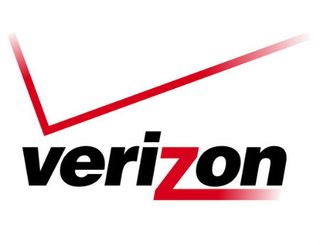 It turns out that Erik Huggers is not the only former Intel Media exec who's not sticking around for the ride after Verizon Communications snapped up the division and its over-the-top "OnCue" platform about five months ago, raising more questions about how the telco intends to proceed with those assets.
GigaOm reports that OnCue head of marketing Courtnee Westendorf and Eric Free, head of content and services, and Moe Khosravy, head of software development, decided to stay with Intel.
And another loss appears to be cable's gain. Fraser Stirling, the former head of OnCue's hardware engineering, joined Comcast last month. According to Stirling's updated LinkedIn profile, the exec, who is also late of BskyB, is now serving as vice president, product strategy, management & hardware development at Comcast.
That shift in personnel, plus recent comments by Verizon CEO Lowell McAdam, have splashed more doubt that Verizon will use its new OnCue assets to create a "virtual" MSO that will deliver pay-TV packages over-the-top, and fulfill the original vision that Intel Media had for it.
That was the popular presumption when it was first rumored that Verizon was interested in buying OnCue and its team. But that's not the story we were told at the time, and this recent string of activity seems to confirm what we were told when Verizon and several other interested parties were poking around OnCue.
Rather than viewing OnCue as its ticket for a virtual MVPD, people familiar with Verizon's intensions said the near-term desire was not to create an out-of-footprint pay-TV service but to instead get its mitts on some key technology that would accelerate the development of a next-gen version of FiOS TV that would help it to catch up to Comcast and its cloud-fed X1 platform.
Soon after the deal was announced, we were likewise told that Verizon was eager to use OnCue to apply toward its IP video transition while also establishing independent command and control of its video hardware and software platform, a move that should help the telco trim CPE costs.
McAdam's comments at last month's J.P. Morgan Global Technology, Media and Telecom conference seem to amplify the notion that Verizon isn't being driven by a virtual MVPD strategy, at least in the near-term.
"The OnCue user interface and a platform that they built it on is obviously all-IP and we can transport that into our Verizon Media Server and make that system much easier to transform end-to-end, use different IP-based applications as we go forward," McAdam said. "So that's sort of the base case for purchasing that asset. But that group was built originally almost to create a linear TV offering as a pure over-the-top play…We don't think that model is particularly attractive because of the overall content cost."
He instead pointed to "video jukebox sort of services," referring to Verizon's own partnership with Redbox as well as OTT sources such as Hulu and Netflix, that allow consumers to pull content from a large cloud-based library and play it back on a wide range of devices. "I think that is a very attractive model for us."
Bottom line: "We're not in the mode of having 80 channels bundled running over OnCue for Verizon, but we are in the mode of having an over-the-top play that customers can pull down what they want, when they want it," he said, noting that Verizon has talks underway with CBS, ABC and others. "But it can't be the bundled 10 channels together and force them to take it over-the-top, the way they have done in their current linear mode."
Verizon still isn't being super-specific about its OnCue-related plans, with the company noting this week that its intentions to "strategically utilize the OnCue technology and talent to grow our business" has not changed.
While some might think Verizon has suddenly abandoned plans to create a virtual MVPD, what we were told in the run-up to the deal shows that it wasn't part of its near-term strategy all along.
The smarter way to stay on top of the multichannel video marketplace. Sign up below.