VR: A Platform With Potential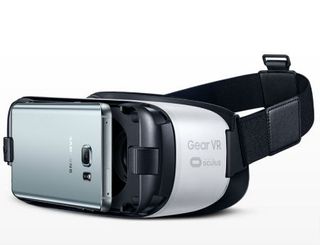 Virtual reality and 360-degree video have become a growing priority for the pay TV industry, particularly among programmers, so I dipped my toe into the platform to see what all the fuss is about.
My first experience with VR was with Google Cardboard, a very inexpensive way to get a taste of the technology and some of the content that's being developed. There are plenty of Cardboard apps available, and I found the whole apparatus easy and accessible, though the experience had that poor-man's VR feel to it.
More recently, I've been kicking the tires on the Merge VR, a sturdier, foam-based and higher-end display that supports all of the Cardboard apps and some other features and functions — such as easily accessible control buttons — that aren't present in Google's entry-level set-up. It's a nice step up, and certainly a big step up from Cardboard.
But late last year, I was gifted a Samsung Gear VR, the Oculus-powered mobile headset that works with select smartphones, including mine, the Galaxy S6 edge plus.
The Gear VR presents a far more immersive, tightly integrated experience, offering a 3D world and a small but growing walled garden of content, including games and an array of short videos and VR experiences from partners such as Discovery Channel and Syfy. The platform's accurate head-tracking navigation is another plus.
However, the quality of the content is hit and miss. A zip through a desert in a Star Wars setting was a fuzzy, pixelated mess, but Titans of Space, a downloadable journey through the solar system and beyond, was a sharp and interesting visual delight. VR productions/clips of recent boxing matches from Showtime and Fox Sports gave me a ringside view of the fight game that I've never had before.
I also enjoyed GrooVR, a funky, thematic VR experience driven by the beats and tones of one's own music; it went as far as allowing me to link the app to my Spotify account. A puzzle/adventure game called Land's End was another visual pleasure.
But I also couldn't tolerate staying in these environments for more than 30 minutes at a sitting, which fits in well with why the current video focus for VR is on shorter-form fare. I did enjoy experimenting with the Netflix VR app for Gear VR, but I'd be hard-pressed to watch an hour-long TV episode on it, let alone a two-hour movie.
User tolerance, though, is just part of what would prevent me from staying in the experience for much longer than 30 minutes. A big problem is that the smartphone that connects to and powers the Gear VR headset becomes a hot potato in 20 minutes or less. More than once, I saw this message: "Your Gear VR needs to cool down to maintain optimal performance."
Soon after that message appeared, the video from any game I was playing would stutter, sputter and flicker, and I'd have to set everything aside so it could cool down.
For what it does well and not so well, Gear VR could serve as a gateway to even higher-end platforms. I'm not ready to make the investment required for the Oculus Rift or HTC Vive (the Oculus Rift, for instance, starts at $599, but I'd also have to spring for a high-octane PC), but I will certainly be in the market for the PlayStation VR because it will work with a device I already own — the PlayStation 4.
Editor's note: For much more on the emerging market for virtual reality and 360 video, check out our special section on those topics in the February 15 edition of Multichannel News. In addition to features on how programmers and studios are experimenting with this new medium and how VC dollars are pouring into the sector, we'll also have a Q&A with Littlstar founder and CEO Tony Mugavero.
The smarter way to stay on top of the multichannel video marketplace. Sign up below.