Virgin Media Eyes Transition to 'Horizon' Guide: Report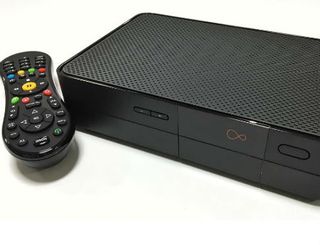 Virgin Media's long-standing relationship with TiVo appears to be in line for a bit of a change.
Speaking at this week's Cable Congress event in Dublin, Tom Mockridge, Virgin Media's CEO, reportedly dropped a hint that the operator has plans to transition over to the "Horizon" user interface used by parent company, Liberty Global, but stressed that TiVo's technology will remain in the picture.
"It's no secret that Liberty Global has its own Horizon UI at the moment and you can expect that we will transition to that on the V6 box and we'll do that in co-operation with TiVo," he said, according to Broadband TV News. "They are very understanding of our desire to do that and will help us do that."
A Virgin Media official said the company had nothing to add beyond Mockridge's comments about using the Horizon UI. "There's no changes to announce at this time and all UK set-top boxes continue to use the TiVo platform today," the official said in an email.
TiVo has also been asked for comment. Last fall, TiVo announced it had renewed and extended its products agreement with Liberty Global, which included a multi-year extension for the MSO's use of TiVo's intellectual property and patent portfolio that covers all Liberty global subsidiaries, including Virgin Media, which has been using TiVo's software and interface for its recently launched V6 box.
RELATED: Virgin Media Rejuvenates Video Platform
Virgin Media reported last month that more than 1 million subs, or 27% of its U.K. video base, have taken the Arris-made V6 box (pictured) since its launch in December 2016, and that V6 subs have "meaningfully higher" Net Promoter Scores.
Questions about the longer-term relationship between Virgin Media and TiVo also comes up as TiVo looks to explore alternatives that could lead to M&A or taking the company private.
RELATED: TiVo 'Exploring All Alternatives' to Drive Shareholder Value
The smarter way to stay on top of the multichannel video marketplace. Sign up below.
Thank you for signing up to Multichannel News. You will receive a verification email shortly.
There was a problem. Please refresh the page and try again.