Virgin Media Connects With Wearables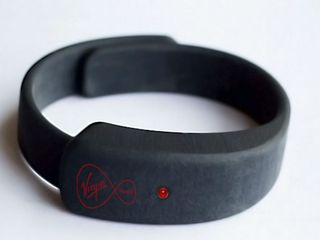 As the Consumer Electronic Show approaches, it's abundantly clear that the Internet of Things will be a big, big thing. My inbox is bulging with invites to come see the latest in Internet-connected wearables.
For cable operators, the discussion on IoT has typically centered on how it will impact the network, keeping a close eye on IoT standards (subscription required), and what role MSOs will play in this emerging market. 
Virgin Media, the U.K.'s largest cable operator, is already taking things a step further with the launch of the "KipstR," a connected wristband that "controls TV as you sleep," and has already been integrated with the MSO's TiVo-powered platform.
The 3D-printed wristband, Virgin Media explains, uses a pulse-oximeter to measures the heart rate to detect if the wearer is awake or asleep, "and then mimics the user's TiVo remote control to pause, record or resume a show appropriately."  
One example: if the device realizes that the wearer is sleeping, it will tell TiVo to pause and record the current program being viewed. When the heart rate level of the user returns to an awake state, the wristband then triggers the box to resume the show.
And Virgin Media thinks this sort of thing (the Fear Of Missing Out, or F.O.M.O., as the MSO calls it) could come in handy during the holidays, pointing to research showing that one in five of us (18%) are expected to fall asleep on the couch on Christmas day , after we've had more than our fair share of turkey and wine.
Virgin Media said it's exploring how the KipstR can extend sleep-control to other connected home devices, including the powering up and down of devices and controlling things like central heating.
Virgin Media developed the prototype in partnership with two tech-savvy students at Manchester Creative Studio – Ryan Oliver, 15, and Johnathan Kingsley, 14.
The MSO is testing the KipstR over the holidays and has set up this registration page for customers who are interested in taking part.
The smarter way to stay on top of the multichannel video marketplace. Sign up below.
Thank you for signing up to Multichannel News. You will receive a verification email shortly.
There was a problem. Please refresh the page and try again.