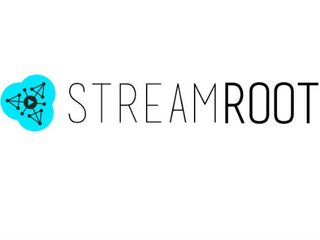 Verizon Ventures is among a group that recently plowed $3.2 million into Streamroot, a startup that's focused on a P2P-style "distributed" OTT video delivery platform that offers an alternative to more traditional server-based content delivery networks.
The Verizon VC was joined in the round by Partech Ventures, Techstars Venture Capital Fund, and R/GA.
Founded in 2013, France-based Streamroot has raised $6 million so far and counts Dailymotion, Canal+, Eurosport (part of the Discovery Communications group), and Russia Today as announced customers. The company estimates that it's powering more than 400 million video session per month, and that 50% to 80% of its customers' traffic is being delivered through its distributed architecture.
Streamroot sells a WebRTC-based P2P delivery system, holding that the efficiency of its approach can help online video achieve massive scale. Per its site, it offers flat-fee pricing that's "akin to traditional satellite or television broadcasting."
Others in the service provider sector are keeping a close eye on friendly forms of P2P.
Of recent note, UpRamp, the CableLabs-backed accelerator program, recently added Teltoo, a P2P tech startup, to a group that will be part of its "Fiterator" program.
RELATED: Four Startups Picked for CableLabs-Backed UpRamp Program
Teltoo, based in Madrid, Spain, is also looking to bring managed P2P into the streaming conversation with a scalable, ISP-friendly approach for delivering OTT at scale. Teltoo implements a small piece of JavaScript on its partner's streaming video player for everything from laptops, to mobile devices and even set-top boxes. In tandem, those players are connected using WebRTC. Behind that is a server that represents the "brain" of the solution and manages the connections while a live stream is being delivered.
"This is a technology for cable operators and traditional broadcasters to help them to distribute streams over the internet," and do so without buffering or other types of technical interruptions, company co-founder and CEO Pablo Hesse explained in this recent interview (subscription required).
Liberty Global and RTVE, Spain's state broadcaster, are among Teltoo's known customers.
The smarter way to stay on top of the multichannel video marketplace. Sign up below.