Verizon & AOL: It's All About Ads and Mobile Video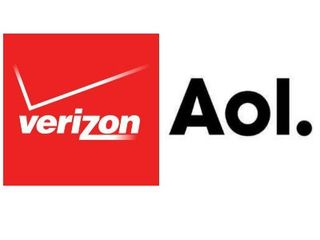 In 2001, at the height of the dot com bubble, AOL acquired Time Warner for $164 billion. The giant of content and distribution was diluted (and deluded) by the king of narrowband, just as the broadband Internet was taking hold. We all know how that story ended.
Now, fifteen years later, Verizon intends to purchase AOL for $4.4 billion in cash. On the surface, this deal may seem expensive, if not retro. But viewed through the lens of today's media landscape, it is strategic, and perhaps even prescient.
We're at a crossroads: the insurgents are battling the incumbents for control over video's future. The insurgents—Netflix, Google (with YouTube), Facebook (with Instagram), and Twitter (with Vine and Periscope)—are soaring on the expansive wings of the Internet. Verizon, a classic incumbent, is the nation's largest wireless carrier. It is also the fourth largest wireline broadband ISP and the sixth largest multi-channel video provider (FiOS).
Yet the three-way intersection of video, wireless, and the Internet is a cornerstone of the future. Of course, subscription revenue will remain important. But the targeted ad business is white-hot, and the mobile Internet is its primary fountainhead of growth. With 108 million wireless subscribers, Verizon is not going to stand by idly while the insurgents feed off its fertile infrastructure.
Long before its 2009 spin-off from Time Warner, AOL was written off by just about everyone. But AOL has reincarnated itself into a credible player in today's head-spinning environment. Most importantly, it assembled a comprehensive and unified ad-tech suite, including the programmatic and personalized techniques that automatically and efficiently match brands with eyeballs.
Secondarily, AOL owns some popular content such as the Huffington Post, TechCrunch, and Engadget. There's also AOL On, a video aggregation site with numerous "channels" of original and licensed content.
While AOL's ad technology is the golden goose, Verizon's appetite for content ownership remains to be seen. On the heels of the aborted Comcast/Time Warner Cable deal, and the pending AT&T purchase of DirecTV, Verizon may test the regulatory waters by agreeing to sell off certain AOL content assets.
This is not Verizon's first trip to the wireless video rodeo.
From 2007–2011, it offered V-Cast, using Qualcomm's MediaFLO technology and dedicated UHF infrastructure. This mobile TV service comprised more than a dozen digital channels broadcast to 3G phones for $10 per month. The wireless giant learned some important lessons from V-Cast's demise, namely the intrinsic value of the broadband Internet and the importance to consumers of on-demand video.
Last year, Verizon acquired Intel's OnCue technology, a highly touted user interface with advanced search and navigation. Verizon Wireless has been lining up content with partners such as Viacom and Dreamworks Animation's AwesomenessTV, a YouTube darling. It has also signed several college sports deals, and paid $1 billion to the NFL for the rights to stream live games to smartphones through the 2017 season.
We will soon see what Verizon has been brewing. Look for a mobile, over-the-top Internet video concoction, fusing live and on-demand content, with subscriptions alongside an advanced ad-tech infrastructure.
Perhaps this incumbent is really an insurgent in disguise.
About the author: Marc Tayer, author of the recently released book Televisionaries: Inside The Chaos and Innovation of The Digital Revolution, is a 30-year veteran of the media and communications technology business. Tayer led the team at General Instrument that developed the first digital TV system and submitted the first digital HDTV system to the FCC in 1990, and, during his career, has served in leadership roles at Motorola, Voom (Cablevision's pioneering HDTV service), Aerocast, and Imagine Communications, among others.
The smarter way to stay on top of the multichannel video marketplace. Sign up below.
Thank you for signing up to Multichannel News. You will receive a verification email shortly.
There was a problem. Please refresh the page and try again.