Tuning In to the Top Trends for MSOs in 2016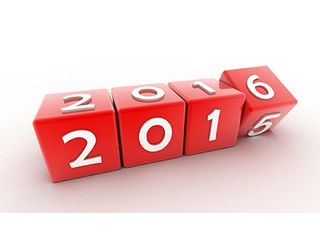 The pay TV industry is transforming more rapidly than any other major industry. In an acknowledgement of this shift, 2015 was the first year in which the National Cable & Telecommunication Association renamed its marquee "Cable Show" the "Internet & Television Expo (INTX)," reflecting an evolution in the key players involved in the content ecosystem.
Undoubtedly, one of the biggest cable trends for 2016 will continue to be growth in over-the-top (OTT) services: the number of subscribers, the types of players, and the content available.
Meanwhile, M&A will continue to dominate significant mindshare. The question that many cable executives will ask is: In the face of these broad industry shifts, what are the actions that we can take to stay relevant and drive profitable growth?
1. Combatting OTT
If Orange Is the New Black, then OTT is the new reality for the Internet and television industry. Potentially even more worrisome for the industry, original content creation from these services is on the rise, and content providers may continue to follow in the footsteps of HBO Now and offer their content as standalone services.
Facing this existential threat to its video base, the industry will ramp up its response in 2016. These efforts will fall into two key buckets: improving retention strategies with existing products and services and launching new directly competitive services.
Providers can take many actions to prevent cord-cutting and downgrades. Yet an all-of-the-above approach is not likely to be the best option; executives need to know which specific strategies work best to profitably retain specific customers in the face of this threat. Understanding the most profitable price to charge subscribers upon the expiration of their promotion is a critical factor in moving the needle on customer retention. Getting this aspect right is worth tens of millions of dollars. Similarly, offering unparalleled user experiences through new innovative operating systems (e.g., Comcast's Xfinity X1 Platform, Dish's Hopper, etc.) can increase usage and prevent customers from leaving. As they continue to innovate with their technology offerings, some cable companies are using small-scale tests of their new operating system features to ensure that they have the intended effect of increasing customer satisfaction and product usage, and not turning away customers.
While it is critical to optimize existing offerings, many MSOs are also considering (or have already launched) their own directly competitive streaming services. We've recently seen the introduction of Dish Sling, Verizon Go90, Comcast Stream, and others. There will undoubtedly be more to come in 2016. Launching these services does not come without risk. Will existing customers simply trade down from their more expensive TV bundles? Will new customers now have lower ARPU than they otherwise would have? Ultimately, MSOs need to understand how to go to market with their streaming services in a way that compliments their existing business (e.g., retaining customers who would have otherwise left TV completely).
For MSOs that are launching their streaming services in phased approaches (e.g., Comcast "Stream" initially launched in Boston), it can enable them to refine their offerings as they roll them out. Using test vs. control analytics, they can understand optimal pricing, which customers to target with marketing outreach, and more.
2. A Step Change in Analytic Capabilities
Cable and telecom companies have incredible data that they could use to inform their initiatives, but for years, they have not had analytics that can clearly differentiate between value-add and value-destroying programs. As the volume and variety of their data (and the importance of targeted marketing and retention strategies) increases, some MSOs will begin to move towards analytic strategies that provide more accurate and targeted predictions.
Today, many companies measure the effectiveness of their offers by analyzing how many customers redeemed that offer. The problem? By looking at redemption rate in isolation, it is impossible to know how many of those customers would have redeemed the offer anyway. In 2016, more organizations are likely to start using analytic approaches that enable them to identify the cause-and-effect relationships between their actions and customer behavior.
For companies that have already moved beyond redemption-based analyses and do random-holdout testing, speed and granularity of analytics will be the next natural progression. MSOs will increasingly need to evaluate all of their hundreds or thousands of campaigns, not just a select few. Further, they will need to be able to not just understand the aggregate impact, but fully understand which customers will respond best to each initiative. Today, most don't have the capabilities to conduct accurate, granular analysis on a large scale, leaving millions of dollars on the table by sending the wrong offers to the wrong groups of customers. Significant advances in software automation will start to enable more organizations to rapidly understand the incremental impact of each of their campaigns and instantaneously apply those learnings to the next outreach.
Further, while MSOs have historically relied on highly trained analysts and statisticians, as more organizations see the potential in their data, they will begin to provide more decision-makers with intuitive analytic platforms that enable them to use data to inform each decision, not just a select few.
3. Quad Play: Figuring Out the Expansion of Offerings
In an environment where customer retention is more critical than ever, the importance of Quad Play is growing. More companies are looking to bundle additional products and services with the traditional Triple Play to increase ARPU and increase customer stickiness. AT&T has broadly expanded their reach with the acquisition of DirecTV. Some MSOs may seek to build or strengthen partnerships to offer their own version of an expansion of offerings. The traditional quad play adds wireless, though other service offerings (e.g. home security) may also be in the running.
However, some companies may be struggling to effectively sell quad play. Verizon CFO Fran Shammo recently noted, "It is very difficult for some reason in the U.S. to sell a quad play." It's the classic question of how to provide the right products at the right price to the right customer (and with the right message), but now in a much more complicated environment. As MSOs explore traditional quad plays and other new bundles, they need to quickly determine the right products and the right discounts, how those vary by customers, and what the right interplay is between the acquisition, cross-sell side, and retention sides of their businesses. Further, they need to compare all of those possibilities with the potential price upside of offering those same products a la carte.
The industry is changing quickly – and customer preferences and expectations are changing quickly too. MSOs need to experiment with new ideas so that they can zero in on the right answer as soon as possible.
4. Differentiating With Brick and Mortar
As has recently been true in the retail world, as more sales go online, the optimization of the in-store experience is actually becoming more important. Face-to-face touchpoints are becoming rarer, and so they need to be treated with care to make sure the right effects come from those limited opportunities. The store can still be used to form and expand connections with customers, in addition to differentiating customer service from pure-play online competition. Additionally, as the trend of consolidation between wireless providers and wirelines providers continues, wireline providers may have access to a substantial network of physical locations. The recent AT&T and DirecTV deal gave DirecTV a wide network of stores to potentially leverage, which may cause concern for MSOs that could now face pressure to build a physical presence. For MSOs, experience stores – such as the new "Studio Xfinity" – may serve as great tools for customer acquisition, retention, and cross-sell. By giving customers the chance to test-drive innovative new products, businesses get customers to explore products that they would not otherwise have considered.
However, as with any new initiative, it is difficult to figure out which store investments will pay back. Which increase customer satisfaction? Do customers who interact with associates in the store have higher retention, or would those customers have renewed their contract anyway? As MSOs consider such investments, experimentation will be a critical component to understand how in-store interactions affect behavior across channels (e.g., does a customer who goes through an in-store product demo spend more money on video-on-demand servicestwo months later?).
5. Consumerization of B2B
The B2B telecom market has grown faster than the B2C market over the last five years, according to a McKinsey report. Given the saturation in the consumer market and the potential upside in offering business services, focusing on B2B may be a smart growth strategy. While the upside is strong, some consumer-first organizations have under-invested in developing their B2B sales and marketing capabilities, the resources devoted to optimizing those capabilities, and in some cases their ability to track data and analyze B2B sales.
Recently, we've seen companies circling back to reinvest in B2B, and we expect this trend to continue and intensify in 2016. Companies need to develop a more data-driven understanding of what levers are affecting their business clients, and how it varies by type of client. It will be crucial to develop and focus analytic rigor on their business side (particular the high-volume areas of small and medium businesses) that starts to approach the levels they've been applying on the consumer side for years. Given the fast pace of the industry, acting on a good answer today may be more valuable than acting on a better answer in a year. Companies can't afford to wait for their data to be perfect before using it, otherwise they'll fall behind. As such, as they build out these capabilities, they need to be capabilities that can evolve with the organization: they need to work both in the messy here-and-now, and in the more clean-and-organized future.
In this rapidly transforming industry, the companies that come out as winners will be those that continue to experiment and innovate. Whether launching new brick and mortar stores or new streaming services, it will be critical to rapidly figure out which ideas will truly lead to profitable outcomes. As we ring in the new year, MSOs should plan which innovations they want to test, refine, and roll out in 2016.
Jared Brown is a vice president and Marek Polonski is a senior vice president at Applied Predictive Technologies, an Arlington, Va.-based analytics software firm.
The smarter way to stay on top of the multichannel video marketplace. Sign up below.
Thank you for signing up to Multichannel News. You will receive a verification email shortly.
There was a problem. Please refresh the page and try again.